Curtiss-Wright Corporation - Welders
Post-Hire Training
Recruitment #10-063-01
| | |
| --- | --- |
| Company | Curtiss-Wright Corporation |
| Date Opened | 11/1/2019 10:00:00 AM |
| Filing Deadline | 4/8/2020 12:00:00 PM |
| Location | Berkeley |
Introduction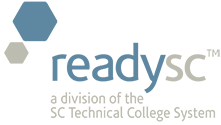 In Cooperation With
Trident Technical College
is assisting with the recruitment and training for
Potential employment opportunities exist for:
Welder
The CURTISS-WRIGHT CORPORATION is an American-based, global diversified product manufacturer  which has a long tradition of providing state-of-the-art, reliable solutions through trusted customer relationships to the commercial, industrial, defense and energy markets.  
The Opportunity | Welder
Primary function as a Welder will be to fabricate and repair parts by welding to ASME IX, MIL-STD codes and engineering welding requirements.
Responsibilities / Job Duties / Tasks :  
•        Receive job assignment with drawing and other necessary information, including oral or written instructions from appropriate supervision or engineers when required. Read and interpret detailed part and tool drawings. Examine instructions, noting specifications and requirements. Obtain all tools, fixtures and related equipment.
•        Prepare all surfaces, assemble and position parts, as required, to be welded, also including layout, assembly, and fabrication to drawing requirements. Assemble components or assemblies to positioners.
•        Set up required welding and brazing equipment. Verify process specifications follow prescribed procedures and perform assigned operations in all positions, as certified. Remove slag, chip, grind, visible defects before depositing subsequent passes. Document metal joining sequences as required.
•        Grind and prepare surfaces for nondestructive examinations, and perform magna flux or penetrant testing.
•        Operate ovens for pre-heating, post weld heat treatment, or stress relief as required per specifications.
•        Use all types of measuring and gauging devices. Check work and record dimensions or characteristics as required.
•        Lift lighter parts by hand. Use crane or lifting devices for heavier components.
•        Train others when necessary.
•        Complete weld certification testing in a timely manner to meet code, process, or base metal requirements to satisfy customer orders.
•        Maintain filler metal storage and traceability per requirements.
•        Perform routine machine and equipment checks. Maintain cleanliness, lubrication and fluid levels, and perform simple machine error recovery.
•        Keep equipment and work area in clean and orderly condition.
•        Observe all safety and hygiene requirements as specified and directed.
TOOLS AND EQUIPMENT: Manual, semi-automatic, automatic AC/DC welding machines and cutting equipment. Welding processes include shielded metal arc (SMAW, stick), gas metal arc welding (GMAW, mig), gas tungsten arc welding (GTAW, tig or heliarc), flux core arc welding (FCAW), hardfacting (PTA) and others. Torches of all types, compressed gases, hand tools, pedestal grinders, ovens, pre-heat torches, clamps, squares, measuring instruments, gauges, personal protective equipment and other tools used in welding & fabrication. Bridge cranes, jib cranes, fork trucks, hand trucks, etc. for material handling. Computers and Manufacturing Systems.
QUALIFICATIONS:
•        High School graduate and certified welding program or equivalent.
•        SKILLS and COMPETENCIES: Ability to operate material handling equipment, read and interpret blueprint, layout and process worksheets, set-up and operate assigned welding equipment, maintain acceptable quality and efficiency level, and effectively communicate with others.
•        PREREQUISITE REQUIREMENT: Must pass entrance level weld qualification testing. Vision Test per NAVSEA Technical Publication S9074-AQ-GIB-010/248 Section 5.2.12 (yearly). Welder Workmanship Training & Test per NAVSEA Technical Publication S9074-AQ-GIB-010/248 Section 5.2.3 (ever three years). Lifting objects weighing 50 pounds to waist height and transporting a distance of 10 feet.
•        Must be a sole US citizen and able to obtain and maintain DOD security clearance.
This position may require exposure to information, which is subject to US export control regulations, i.e. the International Traffic in Arms Regulations (ITAR) or the Export Administration Regulations (EAR). All applicants must be U.S. persons within the meaning of U.S. regulations.
Curtiss-Wright values diversity in the workplace. All qualified applicants will receive consideration for employment without regard to race, color, religion, sex, sexual orientation, gender identity, national origin, disability or protected veteran status. If you require accommodation due to a disability at any time during the recruitment and/or assessment process, please contact Talent Acquisition and we will make all reasonable efforts to accommodate your request.
IMPORTANT DISCLAIMER NOTICE
The job duties, elements, responsibilities, skills, functions, experience, educational factors, and the requirements and conditions listed in this job description are representative only and are not exhaustive of the tasks that an employee may be required to perform.  The Company reserves the right to revise this job description at any time and to require employees to perform other tasks as circumstances or conditions of its business, competitive considerations, or the work environment change.
***An Equal Opportunity Employer M/F/H/V***