Thursday, August 13, 2020
Curtiss-Wright Corporation - Senior Machinist
Post-Hire Training
Recruitment #10-063-03
| | |
| --- | --- |
| Company | Curtiss-Wright Corporation |
| Date Opened | 11/1/2019 10:00:00 AM |
| Filing Deadline | 6/30/2020 12:00:00 PM |
| Location | Berkeley |
Introduction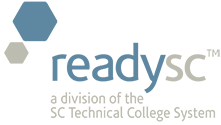 In Cooperation With
Trident Technical College
is assisting with the recruitment and training for
Potential employment opportunities exist for:
Senior Machinist
The CURTISS-WRIGHT CORPORATION is an American-based, global diversified product manufacturer which has a long tradition of providing state-of-the-art, reliable solutions through trusted customer relationships to the commercial, industrial, defense and energy markets.
The Opportunity | Senior Machinist
The primary function as a Senior Machinist will be to set up and operate all NC/CNC machines for producing and repairing a variety of finished and semi-finished components and assemblies including multi-axis planer mill, horizontal millturn, and vertical turning/milling machine centers, and can perform duties of a Machinist as required. Assemble and disassemble or machine parts and components using established manufacturing processes, including conventional machines as well.
Responsibilities / Job Duties / Tasks:
•        Receive job assignment with drawing and other necessary information, including oral or written instructions from appropriate supervision or engineers when required. Read and interpret detailed part and tool drawings. Set up machines to perform the required operations for any part assigned, including special adapters and attachments such as arbor supports, right angle heads, indexing heads, etc. Obtain all tools, fixtures and related equipment.
•        Follow established operational procedures to perform all machining functions such as turn, mill, bore, groove, chamfer, profile, taper, tap, etc. Hand or machine blending and finishing as required. Maintain drawing requirements including length, diameters, perpendicularity, parallelism, concentricity, etc.
•        Work to close tolerances on interrelated dimensions.
•        Support development and routine machining operations associated with NC/CNC Mill/Turn, HBM, VTL, Horizontal Lathe equipment
•        Assist in the startup of NC/CNC machines including Mill/Turn, HBM, VTL, Horizontal Lathe, multi-axis equipment.
•        Use all types of measuring and gauging devices. Check work and record dimensions or characteristics as required.
•        Lift lighter parts by hand. Use crane or lifting devices for heavier components.
•        Train others when necessary.
•        Perform routine machine and equipment checks. Maintain cleanliness, lubrication and fluid levels, and perform simple machine error recovery.
•        Keep equipment and work area in clean and orderly condition.
•        Observe all safety and hygiene requirements as specified and directed.
•        Machine operation includes editing programs, proving programs and utilizing conversational and/or teach modes.
Qualifications:
•        EXPERIENCE REQUIREMENT:  Minimum of 8 years experience machining and programming CNC machines.
•        SKILLS and COMPETENCIES: Ability to operate material handling equipment, read and interpret blueprint, layout and process worksheets, set-up and operate assigned machines and equipment, prove out CNC programs, maintain acceptable quality and efficiency level, and effectively communicate with others.
•        PREREQUISITE: Must demonstrate basic knowledge, skills, and abilities to assembly work and machining. Lifting objects weighing 50 pounds to waist height and transporting a distance of 10 feet.
•        EDUCATION REQUIREMENT: High School graduate plus completion of a four-year machinist apprenticeship or equivalent.
•        Must be a sole US citizen and able to obtain and maintain DOD security clearance.
This position may require exposure to information, which is subject to US export control regulations, i.e. the
International Traffic in Arms Regulations (ITAR) or the Export Administration Regulations (EAR). All applicants must be U.S. persons within the meaning of U.S. regulations. 
Curtiss-Wright values diversity in the workplace. All qualified applicants will receive consideration for employment without regard to race, color, religion, sex, sexual orientation, gender identity, national origin, disability or protected veteran status. If you require accommodation due to a disability at any time during the recruitment and/or assessment process, please contact Talent Acquisition and we will make all reasonable efforts to accommodate your request.
IMPORTANT DISCLAIMER NOTICE
The job duties, elements, responsibilities, skills, functions, experience, educational factors, and the requirements and conditions listed in this job description are representative only and are not exhaustive of the tasks that an employee may be required to perform.  The Company reserves the right to revise this job description at any time and to require employees to perform other tasks as circumstances or conditions of its business, competitive considerations, or the work environment change.
To apply go to :  https://careers.curtisswright.com/en-US/job/senior-machinist/J3T6KS6G0LQ60G4J81L
 You will be taken to another site to apply. 
***An Equal Opportunity Employer M/F/H/V***