Thursday, August 13, 2020
Curtiss-Wright Corporation - Maintenance Facilities Technician
Post-Hire Training
Recruitment #10-063-04
| | |
| --- | --- |
| Company | Curtiss-Wright Corporation |
| Date Opened | 11/1/2019 10:00:00 AM |
| Filing Deadline | 6/30/2020 12:00:00 PM |
| Location | Berkeley |
Introduction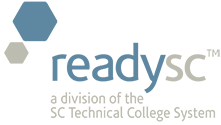 In Cooperation With
Trident Technical College
is assisting with the recruitment and training for
Potential employment opportunities exist for:
Maintenance Facilities Technician
The CURTISS-WRIGHT CORPORATION is an American-based, global diversified product manufacturer which has a long tradition of providing state-of-the-art, reliable solutions through trusted customer relationships to the commercial, industrial, defense and energy markets.
The Opportunity | Maintenance / Facilities Technician
Under general supervision, performs a variety of facility maintenance functions to include building/facility maintenance, repair, replacement, and/or warehouse duties on structural, mechanical, electrical, HVAC and sanitary systems and related equipment and machinery. While performing the duties of this job, the employee is frequently required to handle; reach with hands and arms; stoop, kneel, bend, crouch or crawl. The employee must also occasionally lift and/or move up to 50 pounds or more.
Responsibilities / Job Duties / Tasks:
•        Receive job assignment with drawing and other necessary information, including oral or written instructions from appropriate supervision or engineers when required. Read and interpret detailed part, equipment and tool blue prints and line diagrams. Obtain all tools, fixtures and related equipment
•        Follow established operational procedures to perform electrical or mechanical troubleshooting to determine a variety of problems to non-functioning electro mechanical equipment used in manufacturing processes
•        Dismantles, adjust, repairs and assembles equipment according to layout plans, blueprints, operating or repair manuals, rough sketches or drawings
•        Has working knowledge of electrical, mechanical and manufacturing principles and able to diagnose and correct all malfunctions in most economical manner
•        Perform preventative maintenance to machine, equipment and facilities per equipment manufacturers' recommendations
•        Assist in the startup of machines and equipment in a manufacturing environment.
•        Use all types of measuring and diagnostic equipment to support troubleshooting activities
•        Maintain documentation such a mechanical drawings, equipment manuals, power diagrams, network diagrams, space usage, etc.
•        Provide support to vendors/contractors such as facilities maintenance, HVAC, water treatment, security, cafeteria, landscapers, cleaners, etc.
•        Lift lighter parts by hand. Use crane or lifting devices for heavier components
•        Train others when necessary
•        Keep equipment and work area in clean and orderly condition.
•        Observe all safety and hygiene requirements as specified and directed
Qualifications:  
•        7-10 years' experience in a similar role
•        High School graduate plus completion of a four-year electronics/electrical apprenticeship or two-year associate degree in electronics; or four-year mechanic millwright apprenticeship or two-year associate degree in mechanical technology
•        Knowledge of plumbing, HVAC and electrical repair
•        Must be a sole US citizen and able to obtain and maintain DOD security clearance
This position may require exposure to information, which is subject to US export control regulations, i.e. the
International Traffic in Arms Regulations (ITAR) or the Export Administration Regulations (EAR). All applicants must be U.S. persons within the meaning of U.S. regulations. 
Curtiss-Wright values diversity in the workplace. All qualified applicants will receive consideration for employment without regard to race, color, religion, sex, sexual orientation, gender identity, national origin, disability or protected veteran status. If you require accommodation due to a disability at any time during the recruitment and/or assessment process, please contact Talent Acquisition and we will make all reasonable efforts to accommodate your request.
IMPORTANT DISCLAIMER NOTICE
The job duties, elements, responsibilities, skills, functions, experience, educational factors, and the requirements and conditions listed in this job description are representative only and are not exhaustive of the tasks that an employee may be required to perform.  The Company reserves the right to revise this job description at any time and to require employees to perform other tasks as circumstances or conditions of its business, competitive considerations, or the work environment change.
To apply go to :  https://careers.curtisswright.com/en-US/job/maintenance-facilities-technician/
 You will be taken to another site to apply. 
***An Equal Opportunity Employer M/F/H/V***