Elite Quartz Manufacturing - Line Operator
Post-Hire Training
Recruitment #10-068-02
| | |
| --- | --- |
| Company | Elite Quartz Manufacturing |
| Date Opened | 7/2/2020 08:00:00 AM |
| Filing Deadline | 6/30/2021 2:00:00 PM |
| Location | Latta, SC |
Introduction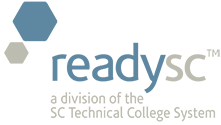 in cooperation with
Northeastern Technical College
is assisting with the recruitment and training for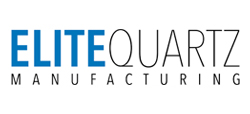 4461 Highway 301 South
Latta, SC 29565
Potential employment opportunities exist for:
Line Operator
The Line Operator position will work on the production line in various phases of the production process. All employees will be trained on all of the duties within the three difference processes.
Essential Functions:
•                  Follow direction of management in performing daily assigned tasks.
•                  Follow documented standard work instructions to perform assigned tasks.
•                  Contribute to overall plant safety by personally working safely, and actively participating in plant safety initiatives, audits, and training.
•                  General entry level production duties including, but not limited to, operating production equipment to produce quality product per established procedures and training.
•                  Maintain well organized work area through adhering to plant standards and regular housekeeping duties.
•                  Contribute to problem solving efforts by suppling necessary data collected in performing duties, and communicating with technical staff.
•                  Work well with colleagues and staff to perform daily duties in an efficient and cooperative manner.
•                  Perform other tasks as assigned by management.
Requirements:
•        Able to do repetitive lifting up to 50 lbs
•        Good communication skills
•        Must be able to handle multiple priorities
•        Safe work attitude
•        Team oriented
•        Experience in manufacturing preferred
•        High School diploma required
Please note this job description is not designed to cover or contain a comprehensive listing of activities, duties or responsibilities that are required of the employee for this job. Duties, responsibilities and activities may change at any time with or without notice.
 Wages starting at $15.00/hour for highly skilled candidates
To apply, click on or paste in your browser:
https://recruiting.paylocity.com/recruiting/jobs/Apply/247864/Elite-Quartz-MFG-LLC/Line-Operator
You will be taken to another site to apply.
THIS JOB DESCRIPTION IS NOT AN EMPLOYMENT CONTRACT; Elite Quartz is an "AT-WILL EMPLOYER" An Equal Opportunity Employer including Disability and Veterans