Fibertex Nonwovens, Inc. - Production Supervisor
Post-Hire Training
Recruitment #10-071-01
| | |
| --- | --- |
| Company | Fibertex Nonwovens, Inc. |
| Date Opened | 10/8/2019 5:00:00 PM |
| Filing Deadline | 11/15/2019 11:59:00 PM |
| Location | Laurens |
Introduction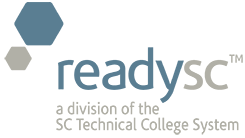 in cooperation with
 
Piedmont Technical College
is assisting with the recruitment and training for
Fibertex Nonwovens, Inc.
Fibertex is the leading global partner in technical and innovative performance-based materials and nonwovens solutions. The Gray Court facility manufactures nonwovens for the wipes, hygiene, automotive, furniture/bedding, medical, and industrial markets.
Potential employment opportunities exist for:
Production Supervisor
The Production Supervisor reports to the Production Superintendent and interacts with Safety, Quality, Maintenance, Process Engineering and other members of the Production team. This position is responsible for providing leadership and support to manufacturing teams while driving efficient production to meet business goals and promoting team effectiveness/development. This individual reports to the Production Superintendent with dotted line to the Plant Manager.
Essential Job Responsibilities include:
·        Adhere to and promote company safety procedures.
·        Adhere to the Fibertex Nonwovens Quality Policy to ensure our products and services meet customer's expectations.
·        Coordinate work assignments for teams.
·        Enforce policies and procedures and inform Production Superintendent of discipline needs.
·        Promote Company principles and values by leading team to achieve goals.
·        Plan and address technician moves, production changes, and coverage of absences.
·        Communicate problems and issues to appropriate resources in a timely manner.
·        Manage and effectively use team meetings to drive communication and address production issues.
·        Monitor/audit the following areas: Safety, Quality, Work Practices, Documentation, Policy & Procedures, Breaks and Housekeeping.
·        Initiate appropriate action for non-compliance.
·        Establish and promote a positive work environment.
·        Ensure team members have tools needed for job responsibilities, including PPE.
·        Responsible for daily adherence and corrective actions for production and safety.
Requirements:
·        High School Diploma or GED
·        Previous leadership experience
·        Flexibility to work overtime as required.
·        Physical requirements: Standing, reaching, repetitive hand movement, using upper extremity, climbing & balancing, stooping, kneeling, crouching, crawling and squatting. Regularly lifting/moving 30 lbs, overhead lifting 25 lbs, pushing & pulling 30 lbs. Vision, color perception, hearing/listening and clear speech.
·        Effective written and oral communication skills.
·        Good computer skills.
·        Ability to read and interpret operations documents.
·        Demonstrated effective leadership, facilitation, conflict resolution and problem-solving skills.
·        Successful training and coaching skills.
·        Strong communication and teamwork skills with the ability to build a connection with the team through personal involvement and trust
Desired Qualifications:
·        Associates or Technical Degree
·        5+ years' experience in a manufacturing environment
·        Mechanical and troubleshooting experience
·        Knowledge of metric system
You may also apply in person at:
Fibertex Nonwovens, Inc.
100 ISO Parkway, Gray Court, SC 29645
(864) 876-6645 #3
Resumes may be sent to careers@fibertex.com
An Equal Opportunity Employer