Fibertex Nonwovens, Inc. - Manufacturing Operator
Post-Hire Training
Recruitment #10-071-02
| | |
| --- | --- |
| Company | Fibertex Nonwovens, Inc. |
| Date Opened | 10/8/2019 5:00:00 PM |
| Filing Deadline | 11/15/2019 11:59:00 PM |
| Location | Laurens |
Introduction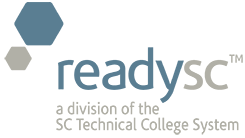 in cooperation with
 
Piedmont Technical College
is assisting with the recruitment and training for
Fibertex Nonwovens, Inc.
Fibertex is the leading global partner in technical and innovative performance-based materials and nonwovens solutions. The Gray Court facility manufactures nonwovens for the wipes, hygiene, automotive, furniture/bedding, medical, and industrial markets.
Potential employment opportunities exist for:
Manufacturing Operator
The Manufacturing Operator is responsible for operating machines according to product specifications and ensuring only first quality material is produced for customers. This position reports directly to a Production Supervisor with dotted line to Plant Superintendent.
Essential Job Responsibilities include:
·        Adhere to and promote company safety procedures.
·        Adhere to the Fibertex Nonwovens Quality Policy to ensure our products and services meet customer's expectations.
·        Operate production equipment within the specified limits.
·        Monitor raw materials, product and equipment for defects or deviations.
·        Perform routine maintenance and inspections of equipment to ensure safe, high quality, productive operation.
·        Support a constructive team culture.
·        Maintain production records and monitor product quality against established control charts.
·        Keep area clean throughout the shift.
Requirements:
·        High School Diploma or GED
·        2–3 years manufacturing experience
·        Ability to lift at leat 35 pounds
·        Basic understanding of SAP or other ERP systems
·        Basic understanding of the metric system
·        Must be able to work in a rapid work environment
·        Forklift experience
·        Must be able to work 12-hour rotating shifts (days/nights)
·        Must be able to stand on concrete floors for long periods of time
Desired Qualifications:
·        Work Keys
·        Carding, needlepunch and/or textile experience
·        Mechanical troubleshooting skills
·        Basic computer skills – Keyboarding, Microsoft Office
You may also apply in person at:
Fibertex Nonwovens, Inc.
100 ISO Parkway, Gray Court, SC 29645
(864) 876-6645 #3
Resumes may be sent to careers@fibertex.com
An Equal Opportunity Employer