Thursday, January 21, 2021
Call 4 Health - Patient Care Representative - English or Spanish
Post-Hire Training
Recruitment #10-130-01
| | |
| --- | --- |
| Company | Call 4 Health |
| Date Opened | 5/13/2020 10:00:00 AM |
| Filing Deadline | 4/15/2021 08:45:00 AM |
| Location | Richland |
Introduction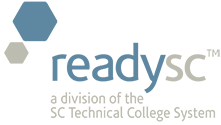 in cooperation with
Midlands Technical College 
is assisting with the recruitment and training for
Patient Care Representative- English and/or Spanish Speaking
Location

Columbia, SC

Job Type

Full-time

 
---
Job Details
Description
Job Description
Job Summary
Provides excellent, consistent and compassionate quality customer service to client's patients while meeting or exceeding quality assurance scores, Key Performance Indicators, (KPI), including but not limited to other metrics determined by Operations Department, which evaluates success.
Duties and Responsibilities
Process all calls, regardless of account(s), on all clients' telephone lines in an efficient, effective, and courteous manner. Follow all instructions, procedures, protocols, and updates necessary for answering, handling, and dispatching calls according to the information, updates and changes available in each account. Provides professional patient care services by obtaining and verifying necessary demographic, insurance and other vital information requested by the client. Responsible for scheduling and re-scheduling patient appointments, answering questions based on account scripting, code calls, specialty account protocols, additionally training on accounts if needed by department/company/client(s) and department needs, booster training, re-tooling for training on accounts.
Answer all phone calls professionally, courteously, and compassionately
Respond to patient(s) and client(s) with the utmost courtesy and professionalism always
Responds to calls according to specific guidelines approved by client
Screens appointment calls for emergencies (911) and urgent requests to appropriate team member(s) as necessary
Make appointments for services as requested by canceling and rescheduling appointments as necessary
Verifies and updates information for every appointment made based on script
Add new account information as identified
Arranges for specific patient needs, including interpreter service
Reviews the appointment screen for financial/clinical and other flags and refers patient according to client's protocol
Make phone reminders to patients for the next day appointments – Daily
Takes complete message with patient information and concerns, and forwards for appropriate follow-up.
Take messages accurately and efficient
Process all calls assigned to his/her division in keeping with the operating procedures and performance standards set by the company and client(s)
Enter and report all calls and contacts in a timely, accurate, complete and efficient manner
Make sure all calls are dispatched to the appropriate on call in a timely manner
Communicate effectively with upper management with any situation with clients and fellow employees
Be a team player, be accountable for your schedule
Train on other accounts as needed based on the business needs of company clients
Flexible with schedule, open to working weekends, overtime, split shifts if needed
Team player; work on a team effectively
Understand and abide by HIPAA guidelines, abide by all company policies
Perform other duties assigned by Management
Other duties assigned dependent on various departments
Education and/or Experience
High School Diploma or equivalent
Call Center Experience/ Medical Office Experience
Excellent Customer Service
Tools and Equipment Used
Computer, including word processing, spreadsheet, email and database application software; printer; phone; scanning equipment; copy machine; and fax.
Qualifications
Great Communication and Customer Service Skills
Spelling, Typing and Sentence Structure Skills
Active listening skills
Able to Multi-task and Motivate other
Great Attitude & Attendance
Team Player; Receptive to Feedback & Coaching
Accountable & Compassionate
Willingness to Teach and be Taught
Physical Requirements
The physical demands described here are representative of those that must be met by an employee to successfully perform the essential functions of this job. Reasonable accommodations may be made to enable individuals with disabilities to perform the essential functions.
While performing the duties of this job, the employee is frequently required to sit for long periods of time, walk, talk; hear and comprehend. The employee is occasionally required to stand; use hands to operate keyboard, phones, (and other office equipment listed above); stoop, kneel, or crouch.
Work Environment
Able to work in a fast paced, noisy Call Center environment
Able to have professional working relationships with various personalities
Flexible, Adaptable to constant change, Ability to deal with stress
This job description may change, and/be modified with or without notice based on the department, client and/or company needs.