Freeman Boatworks LLC - Rigging
Post-Hire Training
Recruitment #10-217-02
| | |
| --- | --- |
| Company | Freeman Boatworks LLC |
| Date Opened | 7/20/2020 5:00:00 PM |
| Filing Deadline | 1/3/2023 11:00:00 AM |
| Location | Summerville, SC |
Introduction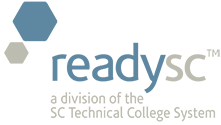 is assisting with the recruitment and training for
Potential employment opportunities exist for:
Rigging
Recognized around the world for quality, performance, and comfort; we build boats we are proud of and now you have an opportunity to do the same. As the demand for Freeman Boats increases, so does the size of our family and we are currently looking for self-motived, dependable and goal-oriented candidates.  Attention to detail and exceptional craftsmanship is expected.
Responsibilities / Job Duties: 
Final assembly of all boat components before inspection.
·       Inspection of entire boat for issues that need to be addressed
·       Installation of components based on instruction from work orders
·       Installation of engines, controls, steering, and gauges
·       Installation of Consoles, T-tops, and electronics
·       Performs other related duties as assigned by management
Qualifications: 
Education and Experience
·       2-3 years of Marine electronics installation
·       Use of hand tools is needed
PHYSICAL DEMANDS AND WORK ENVIORNMENT:
·       Frequently required to stand
·       Frequently required to walk
·       Continually required to utilize hand and finger dexterity
·       Frequently required to climb, balance, bend, stoop
·       Occasionally work around fumes or airborne particles
Competencies:
·        Diversity - Demonstrates knowledge of EEO policy; Shows respect and sensitivity for cultural differences; Educates others on the value of diversity; Promotes a harassment-free environment; Builds a diverse workforce.
·        Ethics - Treats people with respect; Keeps commitments; Inspires the trust of others; Works with integrity and ethically; Upholds organizational values.
·        Adaptability - Adapts to changes in the work environment; Manages competing demands; Changes approach or method to best fit the situation; Able to deal with frequent change, delays, or unexpected events.
·        Attendance/Punctuality - Is consistently at work and on time; Ensures work responsibilities are covered when absent; Arrives at meetings and appointments on time.
·        Quality - Demonstrates accuracy and thoroughness; Looks for ways to improve and promote quality; Applies feedback to improve performance; Monitors own work to ensure quality.
·        Quantity - Meets productivity standards; Completes work in timely manner; Strives to increase productivity; Works quickly.
·        Safety and Security - Observes safety and security procedures; Determines appropriate action beyond guidelines; Reports potentially unsafe conditions; Uses equipment and materials properly.
·        Teamwork - Balances team and individual responsibilities; Exhibits objectivity and openness to others' views; Gives and welcomes feedback; Contributes to building a positive team spirit; Puts success of team above own interests; Able to build morale and group commitments to goals and objectives; Supports everyone's efforts to succeed.
Benefits:
·        Full time position
·        Health, Vision and Dental Insurance
·        401K Plan
·        Holiday Pay
·        Paid Vacation
__________________________________________________________________________________________________
The above is intended to describe the general content of and requirements for the performance of this job.  It is not to be construed as an exhaustive statement of duties, responsibilities or physical requirements.  Nothing in this job description restricts management's right to assign or reassign duties and responsibilities to this job at any time. Reasonable accommodations may be made to enable individuals with disabilities to perform the essential functions.
IMPORTANT DISCLAIMER NOTICE
The job duties, elements, responsibilities, skills, functions, experience, educational factors, and the requirements and conditions listed in this job description are representative only and are not exhaustive of the tasks that an employee may be required to perform.  The Company reserves the right to revise this job description at any time and to require employees to perform other tasks as circumstances or conditions of its business, competitive considerations, or the work environment change.
If you wish to apply, but do not have access to a computer, please visit a SC Works Center to complete your application.  Please bring a copy of your resume and any other information you may need to complete your application.
To locate your nearest center, go to: http://www.scworks.org/directory.asp
***An Equal Opportunity Employer M/F/H/V***