Thursday, October 29, 2020
Niagara Bottling, LLC - Senior Maintenance Technician-PLC
Post-Hire Training
Recruitment #10-227-08
| | |
| --- | --- |
| Company | Niagara Bottling, LLC |
| Date Opened | 9/25/2020 1:00:00 PM |
| Filing Deadline | 10/28/2020 11:59:00 PM |
| Location | Florence |
Introduction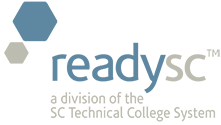 in cooperation with
Florence-Darlington Technical College 
is assisting with the recruitment and training for

Senior Maintenance Technician-PLC
What we offer:
An encouraging and supportive culture where your career growth and development is prioritized
The ability for you to make a tangible impact in an innovative and fast-paced environment
Collaboration with other life-long learners who share your curiosity and desire for constant improvement
Competitive pay and benefits that include: medical, dental, and vision insurance, tuition reimbursement, pet insurance, retirement savings, and of course… refreshing water
Job Summary:
Our high-growth culture also drives demand for PLC experts with strong electrical troubleshooting experience of 480VAC and 24VDC. Our PLC specialists come from a range of industries and have hands on working knowledge of PLC programming and troubleshooting. Our state of the art facilities mainly run on Allen Bradley and Siemens, and we are open to electrical experts who have worked with either of these systems, Zenon or other equivalent systems.
As a Senior Maintenance Technician - PLC, you will work as part of diverse team and act as a subject matter expert on behalf of the plant on frequency drives, human machine interface (HMI) and plant operating systems. You will work directly with maintenance technicians, machine operators, supervisors and managers to resolve electrical and mechanical issues as you play a vital role in developing and implementing best practices that are aligned with Niagara's maintenance strategy, and champion continuous improvement efforts across the plant.  
What you would be doing as a Senior Maintenance Technician- PLC:
Plan, lead and execute preventative maintenance efforts to minimize equipment downtime
Demonstrate creative problem solving to identify and perform equipment improvements
Coach and mentor operators, technicians and other peers on basic maintenance and technical procedures related to high speed bottle manufacturing equipment
Participate in special projects on equipment upgrades or installations
Collaborate with peers and team members to transfer specialist technical knowledge on Sidel, Krones, Husky or other equipment technology   
Practice plant safety guidelines at all times and inspire peers to practice safety all times
Profile of our Senior Maintenance Technician - PLC:
Minimum Requirements:
5 years of work experience in a maintenance manufacturing environment
High school diploma or GED
Demonstrated ability to communicate effectively and resolve issues across multiple departments and levels of the organization
Experience with Microsoft Word, Excel, and Outlook
Effective communication of issues and solutions to cross-functional team members
Ability to read and interpret schematics: electrical, hydraulic, and pneumatic
Skilled in the use of shop equipment such as hydraulic and mechanical presses, bench grinder, drill press, mill and lathe, and assorted power tools
Proficient skills with precision measuring equipment, such as calipers, dial indicators, bore gauges, and depth gauges
Willingness to be a technical leader and trainer within a specific area of plant or machine center
Preferred requirements:
Experience with Siemens Step 7 or TIA.

7 years of work experience in a maintenance manufacturing environment
Associate's Degree in manufacturing, manufacturing technology, mechatronics, industrial manufacturing, manufacturing automation or other similar manufacturing-related specialization
4 years of experience in one of the following fields: blow molding, injection molding, packaging, or beverage
4 years of experience with Krones, Husky, Sidel, or other packaging or bottling equipment
1 year of experience leading and developing others on the functionality and repair of equipment
2 years of experience creating process improvements or continuous improvement initiatives
 For more information and to Apply Click Here or paste the link below in your browser.
https://careers.niagarawater.com/us/en/job/R18307/Sr-Maintenance-Technician-PLC-Siemens-Step-7-or-TIA
You will be taken to another site to continue your application.
Niagara Bottling LLC is an Equal Opportunity Employer that does not discriminate on the basis of race, color, religion, sex, age, sexual orientation, gender identity and/or expression, national origin, veteran status or disability in relation to our recruiting, hiring, and promoting practices.