Niagara Bottling, LLC - Quality Technician
Post-Hire Training
Recruitment #10-227-10
| | |
| --- | --- |
| Company | Niagara Bottling, LLC |
| Date Opened | 11/7/2020 08:00:00 AM |
| Filing Deadline | 12/8/2020 11:59:00 PM |
| Location | Florence |
Introduction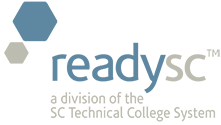 in cooperation with
Florence-Darlington Technical College 
is assisting with the recruitment and training for

Preventative Maintenance Mechanic
About Us
We are a leading bottled water manufacturer in the U. S. providing the highest quality most affordable bottled water. We have been family owned and operated since 1963. Currently, we have more than 30 manufacturing plants across the country and are continuously growing.
What we offer
· Competitive hourly rate
· AM/PM shifts. 2-2-3 schedule (Every other weekend off).
· Great insurance option (medical, dental, vision) with competitive premiums.
· 401K with company match.
· Paid vacation and PTO.
· Safety-conscious work environment.
What does a Quality Technician do?
Ensure all parameters of food safety and quality are being adhered to and maintained throughout the facility.

Assist with batching chemicals/ingredients for production.

Calibrate lab and line equipment for accurate results.

Collect in-process and finished product samples.

Conduct standardized qualitative and quantitative testing to ensure it meets specifications.

Perform aseptic testing for microbial contamination.

Follow protocols for documenting testing results.

Recognize deficiencies and initiate proper follow-up.

Identify and isolate product that does not meet standards.

Aid in troubleshooting deficiencies and non-conformances.

Review food safety and quality records.

Actively participate in plant teams (HACCP, Safety, etc.)
Minimum Qualifications:
· High School Diploma or GED.
· Must read, write, and communicate in English.
· Must be able to work 12-hour shift (days or nights) on a rotating schedule.
· Must follow GMP Policy – wear company issued shirt, hat, safety glasses, earplugs and hairnet in production areas.
· Ability to work in a fast-paced active environment.
· Able to multi-task and manage multiple priorities.
· Computer literacy to use Word, Excel, Outlook and other WMS.
Physical requirements and work environment:
· Physical requirements: To stand/walk for majority of shift; use hands to handle objects, tools, or controls. Also, required to lift up to 50 pounds throughout shift. 
 For more information and to Apply Click Here or paste the link below in your browser.
https://careers.niagarawater.com/us/en/job/R19629/Quality-Technician-1
You will be taken to another site to continue your application.
Niagara Bottling LLC is an Equal Opportunity Employer that does not discriminate on the basis of race, color, religion, sex, age, sexual orientation, gender identity and/or expression, national origin, veteran status or disability in relation to our recruiting, hiring, and promoting practices.