Yokohama Industries Americas SC, LLC - Team Member
Post-Hire Training
Recruitment #10-256-02
| | |
| --- | --- |
| Company | Yokohama Industries Americas SC, LLC |
| Date Opened | 6/15/2021 10:30:00 AM |
| Filing Deadline | 8/31/2021 11:59:00 PM |
| Location | Easley, SC |
Introduction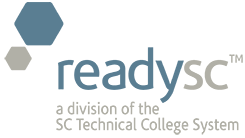 In cooperation with
Tri-County Technical College
  is assisting with the recruitment and training for
Yokohama Industries Americas South Carolina, LLC
Yokohama Industries Americas Inc., headquartered in Versailles, KY. USA is a leading supplier of automotive and industrial products in North and South America. Our product range includes tube and hose assemblies, sealant products, as well as variety of industrial products including: hydraulic hose assemblies, conveyer belts, marine hoses, and marine fenders. YIA is a subsidiary of The Yokohama Rubber Company and we are an integral part of the Yokohama Multiple Business Group, which employs over 5,000 people on a global basis.
Potential employment opportunities exist for:
Team Member
Qualifications and requirements include:
Minimum of 1 year manufacturing experience. 

High School Diploma/GED; in lieu of HSD/GED qualified candidate will have Bronze level WorkKeys or higher.

Ability to read and follow Operator Instruction Sheets (OIS), routers, and quality alerts.

Operate various pneumatic equipment in the assigned area.

Ability to work in a team setting is necessary for this job.

Visually inspect products throughout the assembly to ensure our quality standards are met.
Maintain a safe work environment.

Adhere to all company policies and procedures paying special attention to safety regulations.  
Hiring for 1st and 2nd Shifts
4/10 hours days; OT available
Great Benefit Package
Competitive Wages
Sign on Bonus Available

Apply here or using the link below.
 An Equal Opportunity Employer 
Click on a link below to apply for this position: