Miwon Specialty Chemical USA - Chemical Plant Operator
Post-Hire Training
Recruitment #10-274-01
| | |
| --- | --- |
| Company | Miwon Specialty Chemical USA |
| Date Opened | 1/7/2021 3:00:00 PM |
| Filing Deadline | 3/10/2021 11:59:00 PM |
| Location | Richland |
Introduction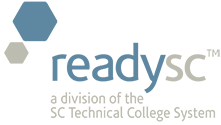 in cooperation with
Midlands Technical College 
is assisting with the recruitment and training for
Miwon Specialty Chemical Co. USA, a specialty chemical manufacturer of raw materials and subsidiary of Miwon Specialty Chemical Co. Ltd., has announced plans to locate new production operations in Richland County at 1700 Longwood Road, Columbia. The company's $19.5 million investment is projected to create 25 new jobs.
Miwon Specialty Chemical Co. Ltd., based in South Korea, is a global company with manufacturing plants in South Korea and Spain, as well as research and development centers in Austria, China, South Korea and the United States. Miwon began serving the ultraviolet and electron beam (UV/EB) markets in 1983. The company produces and supplies raw materials for eco-friendly UV/EB curing systems that are utilized in a variety of applications, including in high-quality inks for food packaging; in special coatings for wood, plastic and metal; and in adhesives for DVD/Blu-ray discs and mobile phones.
Job Title:  Chemical Plant Operator
Primary Responsibilities:  Oversees the production process by monitoring, documenting, and maintaining equipment and quality of product.
Specific Responsibilities:
Maintains quality production by obtaining and testing process samples; conducting inspections; recommending process improvements

Documents all procedures used and actions taken during production process

Monitors production by setting and observing process controls, pressures, and temperatures; watching gauge levels; operating computer console

Ensures proper operation of equipment by monitoring equipment operation, completing preventive maintenance requirements; following manufacturer's instructions; troubleshooting malfunctions; reporting malfunctioning units

Maintains safe and clean work environment by complying with procedures, rules and regulations; patrolling unit

Maintains continuity among work shifts by communicating actions, irregularities, and continuing needs

Completes duties with dedication to personal/process safety and environmental stewardship

Must have the ability to speak, write, read, hear and have good vision. Must be able to work outside in environmental conditions which at times include extreme heat or extreme cold. Must be able to wear all required Personal Protective Equipment (PPE) without restriction and pass any medical examination associated with the use of said PPE.  The physical requirements for a loader include the following: Lift 50 pounds floor to waist, push and pull 50 pounds horizontally, carry 20 pounds while walking, climb stairs, climb ladders, extend arms through normal range of motion while standing and squatting.
Minimum Job Requirements: 
Previous Experience in Chemical Plant preferred, not required; 
18 years or older and legally able to work in the U.S.; stable work history with good references from past employers; pass a drug screen, physical, and background check; and speak fluent English. 
Benefits:  Key benefits and services offered (depending on eligibility) include affordable options for medical, dental, vision, life, and disability insurance; matching 401(k) plan; employee discounts; industry-leading training and leadership development programs; paid sick leave, vacations, and holidays; safety incentives and bonuses; and much more. 
Department/Job Function:  Operations
Reporting to:  Plant Supervisor
Exempt or Non-Exempt:  Non-exempt
Hourly or Salary:  Hourly  
To perform this job successfully, an individual must be able to perform each essential duty satisfactorily with or without reasonable accommodations. The requirements listed above are representative of the knowledge, skill, and/or ability required.
This job description should not be construed as an exhaustive statement of duties, responsibilities or requirements, but a general description of the job. Nothing contained herein restricts the company's rights to assign or reassign duties and responsibilities to this job at any time.
Equal Opportunity Employer
Click on a link below to apply for this position: