Tuesday, October 19, 2021
Mark Anthony Brewing, Inc. - Maintenance Technician-Mechanical
Post-Hire Training
Recruitment #10-275-07
| | |
| --- | --- |
| Company | Mark Anthony Brewing, Inc. |
| Date Opened | 3/24/2021 07:45:00 AM |
| Filing Deadline | Ongoing |
| Location | Columbia, SC |
Introduction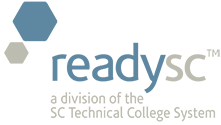 in cooperation with
Midlands Technical College 
is assisting with the recruitment and training for

Mark Anthony Brewing, the 4th Largest Brewer in the United States, will be opening our revolutionary, state-of-the-art brewing and packaging facility in Columbia, SC in mid-2021.  This is your opportunity to be a part of an innovative team in a brand new, state-of-the-art brewing facility in Columbia, South Carolina.
Potential Employment Opportunities Exist for:
Maintenance Technician-Mechanical
Mark Anthony Brewing is hiring a Maintenance Technician-Mechanical to be responsible for the daily completion of tasks integral to the operation and overall performance of the Brewery.  The maintenance technicians perform highly diversified duties to install, troubleshoot, repair and maintain highly automated and advanced production and facility equipment according to plant safety, environmental, and GMP guidelines to support the achievement of the plant's business goals and objectives.
The Maintenance Technician-Mechanical will make certain that Safety and Quality are at the forefront of all activities for both them self and their teammates.  This role will work closely with other maintenance team members as well as other departments including Operations, Quality and Logistics to ensure daily and weekly tasks are being completed on-time and according to standard operating procedures. 
As a Maintenance Technician-Mechanical responsibilities will include:
Identify and communicate unsafe work practices or procedures 

Repair, troubleshoot, improve, and maintain high speed production and packaging line equipment

Work in a team or autonomously to complete work orders and provide maintenance support in a high speed manufacturing environment 

Troubleshoot, maintain, overhaul, lubricate, disassemble/reassemble and repair as needed equipment including:

Pumps
Valves
Heat Exchangers
Filters
Gearboxes
Fillers
Seamers
Packers
Electrical Equipment as required and able to do safely

Performs clean-up, painting, and housekeeping duties 

Interpret schematics and equipment manuals. 

Utilize Computerized Maintenance Management Software for the following:

Receive and print daily work order assignments

Track and enter time work against work orders

Create repair work orders as needed to correct issues in plant system
Qualified candidates will have: 
High School Diploma or GED required 
3-years of industrial mechanical or military mechanical experience or two-year technical degree required  
Experience troubleshooting high-speed computer-controlled production machinery
Knowledge of Servos and related controllers including hydraulic and pneumatic, temperature controls
Strong computer skills, particularly Microsoft Office Suite and Computerized Maintenance Management
Precision machining and sanitary welding skills preferred 
All candidates must be at least 21 years of age
The Maintenance Technician-Mechanical position is well-suited for you if you:
Are able to continuously stand, bend, and twist. Must be able to lift items up to 50 pounds. 
Demonstrate and maintain a "can-do" and positive attitude
Can apply high-level quality standards
Ability to provide and receive open and regular feedback and adjust accordingly.
Work well under pressure while staying true to the company values 
Demonstrate unwavering commitment to safety and safe work practices
We are an equal opportunity employer and value diversity at our company. We do not discriminate on the basis of race, religion, color, national origin, gender, sexual orientation, age, marital status, veteran status, or disability status.
We are committed to an inclusive, equitable and accessible workplace. Accommodations are available on request for candidates taking part in all aspects of the selection process. 
You are encouraged to attach a resume to your application.
Click on a link below to apply for this position: