Friday, September 24, 2021
Mark Anthony Brewing, Inc. - Lead Brewer
Post-Hire Training
Recruitment #10-275-11
| | |
| --- | --- |
| Company | Mark Anthony Brewing, Inc. |
| Date Opened | 8/19/2021 10:00:00 AM |
| Filing Deadline | Ongoing |
| Location | Columbia, SC |
Introduction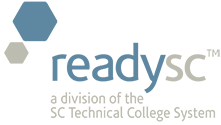 in cooperation with
Midlands Technical College 
is assisting with the recruitment and training for
Potential Employment Opportunities Exist for:




Mark Anthony Brewing is hiring a Lead Brewer to be responsible for monitoring the overall process and be a valued resource for the Brewing Operators to assist troubleshooting in order to ensure unforeseen process events are being addressed with a sense of urgency.  As a front-line leader in the brewery, the Lead Brewer is responsible for the active management of the Brewing Operators to ensure daily completion of tasks integral to the operation and overall performance of the Brewery.  The Lead Brewer will be cross trained in all areas and will be qualified to complete all tasks in the brewing, blending, kitting, sanitation, quality and maintenance areas. 
The Lead Brewer will make certain that Safety and Quality are at the forefront of all activities for themselves and their team.  This role will work closely with the Assistant Brewery Manager and the Brewing Operators to ensure daily and weekly tasks are being completed on-time and according to standard operating procedures. 
As a Lead Brewer, your responsibilities will be:
Ensuring continuous operation of process equipment through active operator management, process monitoring and troubleshooting.
Audit operator performance to ensure quality inspection of product are being completed per the SOPs 
Audit documentation to ensure it is completed which certifies completion of inventory checks, quality inspections, sanitation requirements, batch and blending production following SOP's, and basic maintenance tasks. 
Complete daily and weekly tasks using Standard Operating Procedures (SOP's) to ensure sustained and repeatable quality and overall performance results.
Fill-in for Brewing Operators during vacations or other such absences when needed.
Ensure cross-training of team members, maximize use of all available resources, and overall team competency.
Drive preventative and routine operator maintenance program including operator checks and lubrication of machinery and equipment.
Lead by example and drive all Plant and Safety policies and procedures within the Brewery, including wearing Personal Protective Equipment (PPE) as well as adhering to Good Manufacturing Practices (GMPs).  Ensure team members are accountable to same.
Actively mentor, coach, and hold accountable brewing operators as it relates to safety, quality, productivity, continuous improvement and team harmony.
Effectively communicate job knowledge and process changes to the operations team members and management through various forms of daily communication (shift handover meeting, daily production meetings, email, action logs, work orders, etc.)
Effective escalation measures taken for safety, equipment and/or personnel issues for immediate resolution.
Qualified candidates will have: 
High School diploma or equivalent required.  Associates degree and/or Trade Certification preferred.
3 years of manufacturing experience
2+ years of supervisory/leadership experience in a manufacturing environment.
Brewing/Filtration experience a plus
Forklift experience a plus (certification not required)
Demonstrated use of computer skills such as MS office, Excel, Word, and email and MS Teams.
All candidates must be at least 21 years of age
.
Working Conditions:
Fast-paced and constantly changing work environment
Subject to extreme temperatures
Shift work including days, evenings, overnight shifts, and up to 12 hrs.
Overtime including weekends and holidays as needed
Ability to lift up to 50+ lbs.
Ability to stand 8-12 hours per day. We are committed to an inclusive, equitable and accessible workplace. Accommodations are available on request for candidates taking part in all aspects of the selection process.
We are an equal opportunity employer and value diversity at our company. We do not discriminate on the basis of race, religion, color, national origin, gender, sexual orientation, age, marital status, veteran status, or disability status.
We are committed to an inclusive, equitable and accessible workplace. Accommodations are available on request for candidates taking part in all aspects of the selection process.
You are encouraged to attach a resume to your application.
Click on a link below to apply for this position: