Tuesday, October 19, 2021
Mark Anthony Brewing, Inc. - Senior Plant Utility Technician
Post-Hire Training
Recruitment #10-275-14
| | |
| --- | --- |
| Company | Mark Anthony Brewing, Inc. |
| Date Opened | 4/27/2021 1:00:00 PM |
| Filing Deadline | 10/14/2021 11:59:00 PM |
| Location | Columbia, SC |
Introduction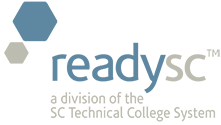 in cooperation with
Midlands Technical College 
is assisting with the recruitment and training for
Potential Employment Opportunities Exist for:
Senior Plant Utility Technician
Mark Anthony Brewing is hiring a Senior Plant Utility Technician to operate, monitor, maintain and repair utility systems and equipment in our a brand new, large-scale, state-of-the-art brewing facility.  This is a great opportunity for a candidate with a maintenance/mechanic background.
As a Senior Plant Utility Technician, your responsibilities will be: 
Operating, maintaining and repairing steam generating boilers, glycol chiller systems, the centralized water treatment and distribution system; and the wastewater treatment plant. 
Operating the biological aerobic waste treatment plant and associated equipment and processes. 
Analyzing data from controls, mechanical, electrical, chemical and biological systems and initiating change to ensure continuous, cost effective treatment within equipment requirements as well as state discharge permit limits. 
Performing routine preventative, corrective and autonomous maintenance and repair of associated equipment. 
Conducting routine as well and non-routine analysis of the waste stream and other utility systems, like boiler chemicals, well water quality and filtration equipment.  
Performing basic laboratory tests, as needed. 
Initiating corrective actions or alternative methods and procedures to continue operations if outages, repairs, breakdowns or a large spill or dump into the wastewater plant occur.  
Partnering and engaging with Production, Quality, EH&S, Engineering, Maintenance, State and local authorities, independent laboratories, chemical and parts suppliers, and contractors. 
Qualified candidates will have:  
High school diploma or equivalent is required. 
Associate's Degree in Industrial Engineering, Wastewater Treatment Operations (or related field) OR certification or training from an accredited technical program preferred.
Currently hold an active Grade B Physical/Chemical Wastewater Treatment Operator License issued by the state of South Carolina.
At least 2 years of relevant work experience, working on chillers/boilers.
Possess general knowledge of hand and power tools. 
Ability to successfully pass a criminal background screen and drug test for admittance to jobsite. 
All candidates must be at least 21 years of age.  
Preferred experiences and qualifications include:
We are willing to train
, and if you have any of these experiences or qualifications, it's a plus!
Two years of laboratory and or operational experience in an aerobic and/or anaerobic wastewater treatment plant is preferred, preferably a brewery or an industrial environment relevant to production operation. 
Knowledge of OSHA safety regulations and PPE procedures. 
Boiler operations experience or certification. 
EPA 609 certification, Universal Refrigeration License, and/or HVAC license is preferred.
The Senior Plant Utility Technician position is well-suited for you if you: 
Have strong written and oral communication skills. 
Have good knowledge of mechanics, electrical systems, controls systems, mechanical maintenance, cryogenics, and safety procedures. 
This position is critical to Mark Anthony Brewery operation. It requires physical, chemical and microbiological analysis of the brewing feeder streams, wastewater effluent discharge, bio-solids and plant commingled wastewater discharge. It requires knowledge and understanding of wastewater treatment plant operations, sludge processing and handling, chemistry, microbiology and operations of sophisticated analytical laboratory equipment.
We are an equal opportunity employer and value diversity at our company. We do not discriminate on the basis of race, religion, color, national origin, gender, sexual orientation, age, marital status, veteran status, or disability status. 
We are committed to an inclusive, equitable and accessible workplace. Accommodations are available on request for candidates taking part in all aspects of the selection process. 
You are encouraged to attach a resume to your application.