Tuesday, September 27, 2022
Mark Anthony Brewing, Inc. - Quality Lab Technician
Post-Hire Training
Recruitment #10-275-16
| | |
| --- | --- |
| Company | Mark Anthony Brewing, Inc. |
| Date Opened | 4/28/2021 09:15:00 AM |
| Filing Deadline | 8/19/2021 10:00:00 AM |
| Location | Columbia, SC |
Introduction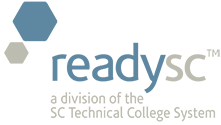 in cooperation with
Midlands Technical College 
is assisting with the recruitment and training for
Potential Employment Opportunities Exist for:
Mark Anthony Brewing is hiring a Quality Lab Technician perform routine lab and micro analysis on raw materials samples, product samples - both in-process and finished - to ensure quality and specifications are sustained.    This role will work closely with all departments, particularly Brewing, Batching, and Packaging.  The Laboratory Technician will operate and maintain various lab equipment/instrumentation along with following all laboratory SOPs.
As a Quality Lab Technician, your responsibilities will be: 
Performing routine analysis and providing timely and accurate data to all departments of the Columbia Brewery.
Evaluating finished goods quality and audit processes throughout production to ensure all specs are met and plant is operating within desired parameters. 
Operating and maintain lab equipment/instrumentation, not limited to Alcolyzer, DMA, pH meters, GC, HPLC, spectrophotometer, etc.  
Assisting in managing non-conforming products to ensure they are not released without further analysis and Quality Manager approval.
Work with analytical chemists to manage laboratory inventory. 
Learning and understanding processes throughout the facility to better assist with troubleshooting, determining root cause, isolating and dispositioning holds.
Helping to develop quality information records and display data clearly and effectively.
Participating in Columbia's HACCP Food Safety Program to ensure product integrity and food safety.
Qualified candidates will have:  
Bachelor's Degree in Chemistry, Biology, Microbiology or Food Science required OR an associate's degree and at least 2 years' experience in a laboratory in a manufacturing facility, preferably food/carbonated beverage/alcohol production.  
Strong analytical skills.  Demonstrate attention to detail and accuracy.
Knowledge of good laboratory practices, including keeping a clean and safe laboratory as well as sample prep, handling and record keeping.
Willing to work rotating shifts, overtime, and occasional weekends/holidays.
Proficient with basic computer applications, including Excel, Microsoft Office, and Word.  
Statistical process control skills and use of statistical analysis software preferred.
All candidates must be at least 21 years of age.  
The Quality Lab Technician position is well-suited for you if you: 
Have the ability to prioritize work while multitasking in a fast-paced environment to limit downtime and keep operations moving.
Are proficient with basic computer applications, including Excel, Microsoft Office, and Word.
Demonstrate motivation and a good work ethic under minimal supervision.
Have a strong history of working effectively in team environments.
We are an equal opportunity employer and value diversity at our company. We do not discriminate on the basis of race, religion, color, national origin, gender, sexual orientation, age, marital status, veteran status, or disability status. 
We are committed to an inclusive, equitable and accessible workplace. Accommodations are available on request for candidates taking part in all aspects of the selection process. 
You are encouraged to attach a resume to your application.