Friday, September 24, 2021
Mark Anthony Brewing, Inc. - Maintenance Inventory Clerk
Post-Hire Training
Recruitment #10-275-17
| | |
| --- | --- |
| Company | Mark Anthony Brewing, Inc. |
| Date Opened | 5/6/2021 12:00:00 PM |
| Filing Deadline | 8/18/2021 09:30:00 AM |
| Location | Columbia, SC |
Introduction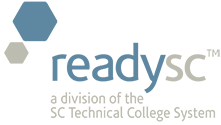 in cooperation with
Mi
dlands Technical College 
is assisting with the recruitment and training for
Mark Anthony Brewing, the 4th Largest Brewer in the United States, will be opening our revolutionary, state-of-the-art brewing and packaging facility in Columbia, SC in mid-2021.  This is your opportunity to be a part of an innovative team in a brand new, state-of-the-art brewing facility in Columbia, South Carolina.
Potential Employment Opportunities Exist for:
Maintenance Inventory Clerk
Mark Anthony Brewing is hiring a Maintenance Inventory Clerk that ensures adequate parts inventory for mechanics. This role performs highly diversified duties to support all business units to provide the highest level of customer service. This role will work closely with all functional groups to provide MRO service as required. This is your opportunity to be a part of an innovative team in a brand new, state-of-the-art brewing facility in Columbia, SC.
As a Maintenance Inventory Clerk your responsibilities will include:
Performs weekly/quarterly MRO Cycle counts researches and reconciles discrepancies. 
Corrects and leads AP MRO outstanding issues.
Restocks consumables, critical spare parts, and parts inventory.
Provides PO delivery status updates for outstanding orders from respective vendors.
Receives all UPS, FedEx, etc. deliveries.
Runs inter-organizational shipping and receiving.
Handles physical spare parts inventory, and ensures they are placed in appropriate storage locations.
Maintains and receives all spare parts inventory.
Coordinates parts room area per 5S Process (Sustain, Sort, Straighten, Shine, Standardize).
Track, maintains and files warranty claims with respective vendors.
Purchases items/parts availability management, able to source to various suppliers/vendors.
Attends monthly parts room calls.
Qualified candidates will have: 
High School Diploma or equivalent.  Associates degree, certification or higher within a technical field preferred.
2-5-years of high-speed manufacturing experience in same or similar role; preferred 2+ years of experience in one of the following fields:  beverage or packaging.
Safe use of various hand and power tools, welders, lifts, multi-meters, industrial shop equipment
Experience with a CMMS.
Forklift experience a plus.  Certification not required.
Excellent use of computer and software skills such as MS Office, Excel, Word and email.
All candidates must be at least 21 years of age
The Maintenance Planner position is well-suited for if you:
Have a strong work ethic and willingness to take on any task.
Shown ability to develop, motivate, and empower employees while encouraging an environment that promotes teamwork and collaboration.

Are willing to complete annual safety, GMP, and HAACP training as well as be measured according to the skills within the department. Training and development will occur over time.
We are an equal opportunity employer and value diversity at our company. We do not discriminate on the basis of race, religion, color, national origin, gender, sexual orientation, age, marital status, veteran status, or disability status.
We are committed to an inclusive, equitable and accessible workplace. Accommodations are available on request for candidates taking part in all aspects of the selection process. 
You are encouraged to attach a resume to your application.