Mark Anthony Brewing, Inc. - Shipping & Receiving Operator
Post-Hire Training
Recruitment #10-275-19
| | |
| --- | --- |
| Company | Mark Anthony Brewing, Inc. |
| Date Opened | 6/29/2021 12:00:00 PM |
| Filing Deadline | 2/9/2022 11:59:00 AM |
| Location | Columbia, SC |
Introduction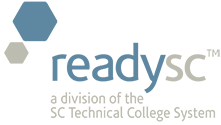 in cooperation with
Midlands Technical College 
is assisting with the recruitment and training for

Mark Anthony Brewing, the 4th Largest Brewer in the United States, will be opening our revolutionary, state-of-the-art brewing and packaging facility in Columbia, SC in mid-2021.  This is your opportunity to be a part of an innovative team in a brand new, state-of-the-art brewing facility in Columbia, South Carolina.
Potential Employment Opportunities Exist for:
Shipping and Receiving Operator
Mark Anthony is hiring a Shipping & Receiving Operator responsible for daily completion of tasks integral to the operation and overall performance of the warehouse, the shipping/receiving clerk will be cross trained in all areas of the warehouse and will be qualified to complete all tasks in the shipping and receiving areas. The shipping/receiving clerk will make certain that Safety and Quality are at the forefront of all activities. This role will work closely with warehouse team members to ensure daily and weekly tasks are being completed on-time and according to standard operating procedures.
As a SHIPPING & RECEIVING OPERATOR, your responsibilities will include:
Examine contents and compare with records, such as manifests, invoices, or orders, to verify accuracy of incoming or outgoing shipment.
Maintain files of shipping records and trace missing or lost shipments
Confer and correspond with establishment representatives to rectify problems, such as damages, shortages, and nonconformance to specifications.
Requisition and store shipping materials and supplies to maintain inventory of stock.
Read customer order, work order, shipping order, or requisition to determine items to be moved, gathered, or distributed
Arrange for carrier vehicle or pickup
Route products to departments
Corrects LGV (Laser Guided Vehicles) alarms
Inspects Trailers
Unloads finished goods and raw material deliveries utilizing a forklift
Maintains pallet storage area; offloads pallets from trailers and stage for LGV's to pick up
Qualified candidates will have: 
High School diploma or equivalent preferred.
1+ years of experience in warehouse environment.
Forklift experience (must achieve certification)
Demonstrated and effective use of computer skills such as MS office, Teams, OneNote, and email.
Must be flexible and available to work days, evenings, overnight shifts, and up to 12 hours as needed/scheduled.
Must be available and flexible to work overtime including weekends and holidays as needed.
All candidates must be at least 21 years of age
.
The SHIPPING & RECEIVING OPERATOR position is well-suited for you if you have/are:
Ability to manage well under pressure while staying true to the company values.
Strong work ethic and willingness to take on any task.
Demonstrated team player; ego left at the door.
Reliable and punctual - must adhere to attendance and absenteeism policy.
Ability to work in a fast-paced environment and prioritize work while multitasking.
Excellent communication skills.
Can-do attitude, acts like an owner taking full accountability for decisions.
Ability to receive regular feedback and act upon it accordingly.
Demonstrated drive for learning and teaching/sharing best practices with others.
Working conditions:
Fast-paced and constantly changing work environment
Shift work including days, evenings, overnight shifts up to 12 hrs.
Overtime work, including weekends and holidays as needed
We are an equal opportunity employer and value diversity at our company. We do not discriminate on the basis of race, religion, color, national origin, gender, sexual orientation, age, marital status, veteran status, or disability status.
We are committed to an inclusive, equitable and accessible workplace. Accommodations are available on request for candidates taking part in all aspects of the selection process. 
Applications being accepted now for opportunities available in January of 2022.