Tuesday, October 19, 2021
Mark Anthony Brewing, Inc. - Warehouse Lead
Post-Hire Training
Recruitment #10-275-20
| | |
| --- | --- |
| Company | Mark Anthony Brewing, Inc. |
| Date Opened | 6/29/2021 12:00:00 PM |
| Filing Deadline | 10/14/2021 11:59:00 PM |
| Location | Columbia, SC |
Introduction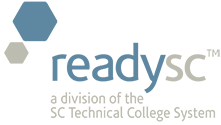 in cooperation with
Midlands Technical College 



Mark Anthony Brewing, the 4th Largest Brewer in the United States, will be opening our revolutionary, state-of-the-art brewing and packaging facility in Columbia, SC in mid-2021.  This is your opportunity to be a part of an innovative team in a brand new, state-of-the-art brewing facility in Columbia, South Carolina.
Potential Employment Opportunities Exist for:
Mark Anthony Brewing is hiring a Warehouse Lead responsible for the active leadership of the Shipping/Receiving Operators to ensure daily completion of tasks integral to the operation and overall performance of the warehouse. The Warehouse Lead will be cross trained in all areas and will be qualified to complete all tasks in the warehouse. Responsible for monitoring the overall process and be a valued resource for the Shipping/Receiving Operators to assist troubleshooting to ensure unforeseen process events are being addressed with a sense of urgency.
As a WAREHOUSE LEAD, your responsibilities will include:
Lead by example and drive all Plant and Safety policies and procedures within the Warehouse, including wearing Personal Protective Equipment (PPE) as well as adhering to Good Manufacturing Practices (GMPs). Ensure team members are accountable to same.
Complete daily and weekly tasks using Standard Operating Procedures (SOP's) to ensure sustained and repeatable quality and overall performance results.
Ensure continuous operation of warehouse equipment through active operator management, monitoring and troubleshooting.
Actively mentor, coach, and hold accountable Shipping and Receiving Clerks as it relates to safety, quality, productivity, continuous improvement and team harmony.
Effectively communicate job knowledge and process changes to the warehouse team members and management through various forms of daily communication (shift handover meeting, daily production meetings, email, action logs, work orders, etc.).
Audit documentation to ensure it is completed which certifies completion of inventory checks, quality inspections, following SOP's, and basic maintenance tasks.
Drive preventative and routine maintenance program including operator checks of LGV's and equipment.
Fill-in for Shipping/Receiving Clerks and/or Warehouse Supervisors during vacations or other such absences when needed.
Ensure cross-training of team members, maximize use of all available resources, and overall team competency.
Perform other various job duties as required.
Qualified candidates will have: 
High School diploma or equivalent required, associate's degree and/or Trade Certification preferred.
2+ years of supervisory / leadership experience in warehouse environment.
Forklift experience (certification not required)
Demonstrated and effective use of computer skills such as MS office, Teams, OneNote, and email.
Preferred bi-lingual English/Spanish.
All candidates must be at least 21 years of age.
The WAREHOUSE LEAD position is well-suited for you if you have/are:
Strong work ethic and willingness to take on any task.
Reliable and punctual - must adhere to attendance and absenteeism policy.
Ability to work in a fast-paced environment and prioritize work while multitasking.
Excellent communication skills both orally and written.
Demonstrated ability to lead warehouse teams effectively.
Ability to demonstrate and maintain a "can-do" and positive attitude.
Ability to provide and receive open and regular feedback and adjust accordingly.
Works collaboratively within various teams.
Ability to adjust communication/leadership style as needed and when appropriate.
Fully accountable owner of self and team behaviors and results.
Fully understands and able to work with a sense of urgency.
Ability to manage well under pressure while staying true to the company values.
Working conditions:
Fast-paced and constantly changing work environment
Shift work including days, evenings, overnight shifts up to 12 hrs.
Overtime work, including weekends and holidays as needed
We are an equal opportunity employer and value diversity at our company. We do not discriminate on the basis of race, religion, color, national origin, gender, sexual orientation, age, marital status, veteran status, or disability status.
We are committed to an inclusive, equitable and accessible workplace. Accommodations are available on request for candidates taking part in all aspects of the selection process. 
You are encouraged to attach a resume to your application.