Mark Anthony Brewing, Inc. - Warehouse Customer Serv. Specialist
Post-Hire Training
Recruitment #10-275-22
| | |
| --- | --- |
| Company | Mark Anthony Brewing, Inc. |
| Date Opened | 7/8/2021 12:15:00 PM |
| Filing Deadline | Ongoing |
| Location | Columbia, SC |
Introduction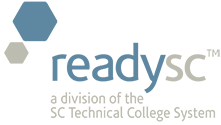 in cooperation with
Midlands Technical College 
Mark Anthony Brewing, the 4th Largest Brewer in the United States, will be opening our revolutionary, state-of-the-art brewing and packaging facility in Columbia, SC in mid-2021.  This is your opportunity to be a part of an innovative team in a brand new, state-of-the-art brewing facility in Columbia, South Carolina.
Potential Employment Opportunities Exist for:
Warehouse Customer Service Specialist
Mark Anthony Brewing is hiring a Warehouse Customer Service Specialist to support MAB with distribution and shipping/receiving needs at our new Columbia, SC brewery. The individual in this job performs a variety of activities including handling daily shipping schedule, leading department orders incoming and working with outside vendors to ensure accurate transportation of raw materials and finished products.
This is your opportunity to be a part of an innovative team in a brand new, state-of-the-art brewing facility in Columbia, SC.
As a Warehouse Customer Service Specialist, your responsibilities will include:
Utilize multiple system network tools as needed including: E80(WMS), QAD (ERP), Transportation management system, and MS office/Teams/Outlook email to support all functions of the warehouse daily activity flow (training provided).
Lead daily/weekly review of open orders compared to inventory and production to ensure orders can ship in full. 
Liaison between multiple functions within the brewery as it impacts the warehouse functions, including, but not limited to quality, finance, and production.
Analyze daily outbound schedules to help coordinate efficient outbound loading position.
Build/deliver reports such as loading times, missed pick-ups, short inventory etc.
Continual review of warehouse inventory and advising automated warehouse to clean up when vital to ensure FIFO.
Collaborate with warehouse team to coordinate details back into E80 WMS as needed.
Analyze current day schedule to assure customer demand is met both daily and weekly. Analyze the detailed schedule at the SKU level to assure it satisfies demand and Warehouse ability to load. Communication back to customers in terms of any order issues
Handle orders to departments to assure the orders are scheduled on the appropriate day to facilitate loading. Handle incoming calls from department Managers and Inventory Analysts on order change requests.
Daily communication with transportation group to level load schedule to allow warehouse team to hit shipping goals. 
Clear communication on any inventory issues to customers
Participate in daily or weekly operations calls with customers
Qualified candidates will have: 
Bachelor's degree in business or equivalent work experience required
Experience in production scheduling, inventory management, Mark Anthony Brewing's Warehouse operations, and the Mark Anthony Brewing distribution system are preferred.
Knowledge of packaging and conditioning operations is preferred
All candidates must be at least 21 years of age.
The Warehouse Customer Service Specialist position is well-suited for you if you have/are:
Must be able to work in a fast-paced, high pressure, deadline-oriented environment.
Able to positively change opinions and actions of others in a desired direction; present information in a persuasive manner; clarify information in order to gain understanding.
Able to relate with others building credibility and rapport; give personal support and reassurance; put others at ease; build collaborative relationships.
Able to anticipate and respond to customer's needs, concerns, or questions in order to meet or exceed their expectations; help evaluate needs and options; show care and concern to demonstrate customer importance and value.
Able to break down problems and information in order to systematically identify the cause of problems or make recommendations; capture information from multiple sources; analyze sophisticated information; coordinate information for analysis.
Able to use detailed techniques to define problems, options, and solutions; evaluate alternative solutions; tackle problems using logic.
Able to demonstrate consistency of words and actions; protect confidential information; do what is right even when no one is watching; demonstrate sound business ethics; consistently align with organizational values.
Able to be detailed and complete when working with assembling, processing, or providing detailed information; supervise details even when under pressure.
Able to exercise judgment in building realistic solutions to problems; understand the real issues behind problems; use common sense and take practical action to tackle problems.
Able to tackle new or multiple roles and responsibilities and do them well; be flexible when considering options or opinions; be open to new ideas and change.
Must be able to handle sensitive related and proprietary information in a confidential manner
We are an equal opportunity employer and value diversity at our company. We do not discriminate on the basis of race, religion, color, national origin, gender, sexual orientation, age, marital status, veteran status, or disability status.
We are committed to an inclusive, equitable and accessible workplace. Accommodations are available on request for candidates taking part in all aspects of the selection process. 
You are encouraged to attach a resume to your application.
Click on a link below to apply for this position: