Monday, September 25, 2023
Mark Anthony Brewing, Inc. - Brewing Operator
Post-Hire Training
Recruitment #10-275-26
| | |
| --- | --- |
| Company | Mark Anthony Brewing, Inc. |
| Date Opened | 7/24/2023 08:00:00 AM |
| Filing Deadline | 10/31/2024 11:59:00 PM |
| Location | Columbia, SC |
Introduction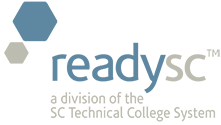 is assisting with the recruitment and training for
Mark Anthony Brewing proudly brews a portfolio of innovative and iconic brands, including White Claw Hard Seltzer, Mike's Hard Lemonade, Mike's Harder, Cayman Jack & MXD Cocktails. As the 4th largest brewer in the United States, Mark Anthony Brewing provides supply chain management and brewing services for The Mark Anthony Group of Companies, one of North America's most diversified and successful beverage alcohol companies.
Potential Employment Opportunities Exist for:
Brewing Operators
The Technical Systems Brewer role is well-suited for you if you have experience with:
Reviewing multiple computer screens at a time
Checking equipment and machinery and ensuring that its safe
Arranging suitable packaging and storage
Handling various operations such as reaction, filtration, distillation, drying, milling
Handling mixing, blending or batching processes for raw material or chemicals
Setting-up equipment like vessels, tanks, centrifuges, dryers, etc., for proper processing
Executing clean in place procedures and verified equipment and vessels.
Monitoring & executing control room operations
Background or education in biology, chemistry, engineering, food science or similar technical areas
Candidates must have the ability to:
Ability to manage well under pressure while staying true to the company values.
Strong work ethic and willingness to take on any task.
Demonstrated team player; ego left at the door.
Reliable and punctual - must adhere to attendance and absenteeism policy.
Ability to work in a fast-paced environment and prioritize work while multitasking.
Excellent communication skills.
Can-do attitude acts like an owner taking full accountability for decisions.
Ability to receive regular feedback and act upon it accordingly.
Demonstrated drive for learning and teaching/sharing best practices with others.
Ability to assist with supporting overtime as needed to cover varying production needs. May include 12-hour days, nights, weekends, and holidays.
The Ability to lift up to 50lbs. 
Qualified candidates will have: 
High School diploma or equivalent preferred.

1+ years of experience in warehouse environment.
Forklift experience (must achieve certification)
Demonstrated and effective use of computer skills such as MS office, Teams, OneNote, and email.
Must be flexible and available to work days, evenings, overnight shifts, and up to 12 hours as needed/scheduled.
Must be available and flexible to work overtime including weekends and holidays as needed.
The Technical Systems Brewer will be cross trained in multiple areas and will be qualified to complete tasks in the brewing, blending, kitting, sanitation, quality, and maintenance areas.  You will be responsible for following all Plant and Safety policies and procedures, including wearing Personal Protective Equipment (PPE).
As a Technical Systems Brewer, your responsibilities will include:
Adhering to Good Manufacturing Practices (GMPs).
Completing daily and weekly tasks using Standard Operating Procedures (SOP's) to ensure quality and repeatable results.
Ensuring continuous operation of process equipment through active process monitoring and troubleshooting.
Effectively communicating job knowledge and process changes with team members and management thru various forms of daily communication (shift handover meeting, daily production meetings, action logs, work orders, etc).
Performing quality inspection of product using basic lab equipment and SOPs
Completing and maintain written documentation certifying completion of inventory checks, quality inspections, sanitation requirements, batch and blending production following SOP's, and basic maintenance tasks.
Maintaining sanitation and lubrication of machinery, equipment, storage bins, etc.
Reporting safety and/or equipment issues to leadership.
Performing other various job duties as required.
Qualified candidates will have:
High School degree or equivalent required. Associates degree or higher preferred
21 years or older required
1-3 years of manufacturing experience preferred
Brewing/Filtration experience a plus
Forklift experience is a plus (certification not required)
Excellent use of PC skills such as MS office, excel, word, and Outlook email.
Working Conditions
Ability to receive regular feedback and act upon it accordingly.
Demonstrated drive for learning and teaching/sharing best practices with others.
Fast-paced and constantly changing work environment
Shift work including days, evenings, overnight shifts, and up to 12 hours as needed/scheduled.
Overtime including weekends and holidays as needed
Ability to lift up to 50 lbs.
Ability to ascend/descend stairs throughout the workday.
Excellent hand / eye coordination including manual dexterity.
This position has been identified as a safety sensitive position within the state of South Carolina.
Why Join Mark Anthony Brewing?
Are you interested in working for the 4th Largest Brewer in the United States? If so, check out the opportunities Mark Anthony Brewing offers!
Mark Anthony Brewing Inc. (MA Brewing) provides supply chain management for and produces category-defining brands like the iconic White Claw® Hard Seltzer, Mike's® Hard Lemonade, Mike's® Harder® Lemonade, Cayman Jack® and MXD. We are a disruptive innovator and true high performer are proud to produce the best tasting products in the brewing industry.
Our collaborative culture is unapologetically fast paced, entrepreneurial, and results driven.  We act like owners and embody a sense of urgency and pride in everything we do, while ensuring we always overdeliver on quality.  We treat each other with humility, authenticity and celebrate our diverse and inclusive culture, in which everyone can thrive.  Safety is paramount, and we are proud to provide a safe and healthy work environment in each of our state-of-the-art facilities.
People are the most important ingredient at Mark Anthony Brewing. Each team member makes an impact on our family-owned business, and we share a genuine entrepreneurial spirit and relentless drive to always raise the bar. Together, we nurture a deep sense of community in our organization with a true passion and love for what we do.
Our common purpose is to continuously innovate, think differently and always overdeliver on quality for our customers and consumers. Despite everything we have achieved we take nothing for granted, remain humble, and our success inspires us to push the boundaries of innovation and creativity even further.  If you are curious, collaborative, focused and thrive in a fast-paced environment and are looking for a long-term role with a company that is transforming the industry – while having some fun - we want you to consider joining our family!
We are an equal opportunity employer and value diversity at our company. We do not discriminate based on race, religion, color, national origin, gender, sexual orientation, age, marital status, veteran status, or disability status.
Mark Anthony Brewing offers a competitive benefits package including
Benefits include: • Health/Dental Insurance• Vision Insurance• Prescription Drug Plan• Life Insurance • 401k Retirement Plan 5% company match • Paid Time Off • Sick Time 
To view postings and apply, visit:
You will be taken to another website.