Tuesday, October 19, 2021
Thorne - Sanitation Technician
Post-Hire Training
Recruitment #10-285-03
| | |
| --- | --- |
| Company | Thorne |
| Date Opened | 2/18/2021 10:00:00 AM |
| Filing Deadline | 12/31/2021 11:59:00 PM |
| Location | Summerville, SC |
Introduction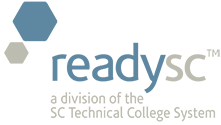 readySC™
In Cooperation With
Trident Technical College
is assisting with the recruitment and training for

Thorne Research's mission is to redefine what it means to be well and to continue to push the limits of human potential. Their belief is that good health can always be made better. Because no one should be limited by a definition of health that is anything less than optimal. Finding out what your body needs is only half the solution. Giving it to you is the other half. They offer personal at-home tests to help understand your health and supplements to unlock your full potential.
Potential employment opportunities exist for:
Sanitation Technician
POSITION SUMMARY: 
The Sanitation Technician follows Production Department procedures and performs specific duties based on the Standard Operating Procedures (SOPs) and current Good Manufacturing Practices (cGMPs) for the Production Department. Performs a wide variety of duties in the production, assembly and cleaning of production machine parts and manufacturing suites.
RESPONSIBILITIES: Satisfactorily performing and/or achieving the following Responsibilities are essential duties of the job. Assists Production Operators with run procedures (i.e., end line clearance, beginning line clearance, cleans, removal of machine parts and reassembly of machine(s) or line equipment) as needed. Commits to the Sanitation Technician Credentialed Training program where the proper knowledge, skills and experience are acquired to meet the high quality of proficiency expected as a Thorne Sanitation Technician. Adheres to internal safety policies, including use of proper personal protective equipment (PPE) always. Operates cleaning machinery (high pressure washer, foamer and floor machine, etc.) after proper training as required by area and assigned by a lead or supervisor.
EXPERIENCE / COMPETENCIES / PROFICIENCIES: EXPERIENCE / COMPETENCIES / PROFICIENCIES – Satisfactorily achieving and/or meeting the following Experience, Competencies, and Proficiencies are essential duties of the job: 
Experience and/or Education: By training, education and/or experience, employee must be able to perform the essential duties of the job. High school diploma or general education degree (GED) is required.
Language Ability: Employee can read and understand written directions in English, including Standard Operating Procedures (SOPs), current Good Manufacturing Practices (cGMPs), Work Instructions, Forms, and the Thorne Research Employee Handbook. Employee follows instructions closely, both verbal and written, and communicates effectively with supervisors and fellow employees 
Math Ability: Employee can add, subtract, multiply, and divide in the units of measurement using whole numbers and decimals (for example, grams). 
Reasoning Ability: During disassembly and assembly of machines, employee can discern that the parts and tools are the correct ones for the tasks at hand.  
Computer Skills: Demonstrates proficiency in the use of the equipment and software required to accomplish the responsibilities of the position. 
PHYSICAL DEMANDS  
Must be able to work an entire shift (10-12 hours) and overtime, when necessary, in an enclosed room. 
Must be able to work in a damp wet environment using various cleaning and sanitizing chemicals while wearing proper PPE for the task.  
Must be able to work in a stationary position as well as move about unassisted.  
Must be able to safely and carefully operate and use assigned production equipment and machinery.  
Must be able to repeatedly stoop, kneel, crouch, or crawl as circumstances arise during a shift.  
Must be able to operate, activate, use, prepare, and clean production equipment, occasionally grasping with force and using twisting wrist movements.  
Must be able to hear and converse with supervisors and other employees.  
Must be able to see and read small print and small details on equipment.  
Must be able to work in a moderate noise level environment with or without hearing protection as required.  
 Must be able to move or lift items weighing up to 50 pounds from floor to table and from table to floor, often repetitively, during an 8-, 10-, or 12-hour shift. Must be able to lift items over 50 pounds only with assistance. 
An Equal Opportunity Employer
Click on a link below to apply for this position: