Thursday, September 28, 2023
Thorne - Engineering Technician I
Post-Hire Training
Recruitment #10-285-04
| | |
| --- | --- |
| Company | Thorne |
| Date Opened | 2/18/2021 10:00:00 AM |
| Filing Deadline | 12/17/2021 2:00:00 PM |
| Location | Summerville, SC |
Introduction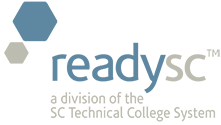 readySC™
In Cooperation With
Trident Technical College
is assisting with the recruitment and training for

Thorne Research's mission is to redefine what it means to be well and to continue to push the limits of human potential. Their belief is that good health can always be made better. Because no one should be limited by a definition of health that is anything less than optimal. Finding out what your body needs is only half the solution. Giving it to you is the other half. They offer personal at-home tests to help understand your health and supplements to unlock your full potential.
Potential employment opportunities exist for:
Engineering Technician I
POSITION SUMMARY: 
The Engineer Technician I ensures that all necessary components, tasks, and resources are capable of meeting established quality standards and goals. The position supports department operations to ensure compliance with cGMP and OSHA regulations, company Standard Operating Procedures (SOPs) as well as meeting production goals as directed by the Engineering Manager. Depending on assignment, reports to Engineer III, Senior Engineer, or Department Head and (depending on experience and / or complexity of assigned work) may receive instruction from an Engineer. Typically, responsible for day-to-day laboratory operations, coordinating and executing organoleptic tests, writing technical documents (SOPs, PMs, WIs, etc.), executing Qualification Protocols under the direction of an Engineer, and assisting Engineers and Engineering Management in their duties. May take on additional duties and responsibilities as additional competencies are developed.
RESPONSIBILITIES: 
Satisfactorily performing and/or achieving the following Responsibilities are essential duties of the job.
Provide technical support for the Manufacturing floor. 
Perform bench work formulation / powder characterization / mixing tasks, in the Engineering Lab, under the direction of an Engineer. Author reports summarizing the results of these tests for Engineering review. 
Problem solve and work with Production and Engineering staff in determining root causes to prevent issues from reoccurring. 
Work to improve manufacturing processes after program launch. 
Maintain knowledge of new process technologies. 
Identify gaps in equipment capabilities and recommends alternatives. 
Maintain knowledge of all Standard Operating Procedures and Current Good Manufacturing Practices relating to production & process development area safety, procedures, and processes. 
Complete assigned tasks as defined by Manager, Engineering (or designee) in the defined timeframe or quickly communicates issues that may prevent timely completion. 
Possess the ability to work on and keep track of multiple projects. 
Demonstrate a working knowledge of Thorne machinery and, using this knowledge, writes, modifies or updates procedures using appropriate SOP's. 
Demonstrate ability to communicate with various groups (Production, Maintenance, Quality, etc.) throughout the facility is paramount. Engineering Technician will require input and/or feedback from all groups. 
Show respect to co-workers and management. Employee follows standards of conduct per latest revision of the Thorne Research Employee Handbook. 
Support workload / priority fluctuations that may require overtime. 
Promote an accountable, innovative, and results-oriented culture promoting openness, teamwork, mutual trust, and respect. 
Seek formal and informal performance assessments, including performance versus expectations and 
Participate actively in required training and development programs and electives as suits one's needs, and support colleagues, trainers, and management as appropriate with these efforts. 
Promote the Company's Mission and Values, including an accountable, innovative, and results-oriented culture that promotes customer service, openness, teamwork, mutual trust, and respect. 
Other duties as may be assigned. 
EXPERIENCE / COMPETENCIES / PROFICIENCIES: EXPERIENCE / COMPETENCIES / PROFICIENCIES –
Satisfactorily achieving and/or meeting the following Experience, Competencies, and Proficiencies are essential duties of the job:
Experience and/or Education: : High school diploma (or general education degree—GED) required and relevant college coursework required. Associates degree preferred. One to three years' experience within a regulated environment (FDA, ISO and/or cGMP) standards required. An AA/AS or BS in an applicable field can substitute for experience. 
Develop and deliver on assigned objectives within requested timeframes. 
Build, develop, motivate, and engage highly performing teams and work cross-functionally. 
Possess good interpersonal skills. 
Engage others in a positive manner. 
Possess strong attention to detail. 
Possess strong verbal and communication skills. 
Document and present work in a clear and concise manner. 
Work independently with minimal direction and oversight. 
Possess knowledge of the computers and software required to accomplish the Responsibilities of the job
PHYSICAL DEMANDS
Employees at Thorne Research perform the Responsibilities of their jobs in various manufacturing, warehousing, and administrative areas. The various departments at Thorne Research include Production, Operations, Quality, Accounting/Finance, Medical Affairs, Administration, Information Technology, Maintenance, Engineering, Customer Service, and Sales. 
Must be able to work in a stationary position as well as move about unassisted. Must be able to work in warehouse and manufacturing conditions requiring good eyesight and hearing to maintain personal safety around moving manufacturing equipment, and forklifts. Must be able to hear and converse with supervisors and other employees. Must be able to work in a moderate noise level environment. 
Employees are expected to meet the Physical Demands of their job, which is an essential duty of this job. If requested and deemed necessary, Thorne Research will provide a reasonable accommodation to a disabled employee to meet the Physical Demands of the job. 
An Equal Opportunity Employer