Thursday, September 28, 2023
Thorne - Packing Operator
Post-Hire Training
Recruitment #10-285-09
| | |
| --- | --- |
| Company | Thorne |
| Date Opened | 2/18/2021 10:00:00 AM |
| Filing Deadline | 12/17/2021 2:00:00 PM |
| Location | Summerville, SC |
Introduction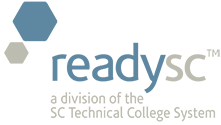 readySC™
In Cooperation With
Trident Technical College
is assisting with the recruitment and training for

Thorne Research's mission is to redefine what it means to be well and to continue to push the limits of human potential. Their belief is that good health can always be made better. Because no one should be limited by a definition of health that is anything less than optimal. Finding out what your body needs is only half the solution. Giving it to you is the other half. They offer personal at-home tests to help understand your health and supplements to unlock your full potential.
Potential employment opportunities exist for:
Packing Operator
POSITION SUMMARY: 
The Packaging Operator follows Production Department procedures and performs specific duties based on the Standard Operating Procedures (SOPs) and current Good Manufacturing Practices (cGMPs) for the Production Department.
RESPONSIBILITIES: Satisfactorily performing and/or achieving the following Responsibilities are essential duties of the job. 
Commits to the Packaging Credentialed Training program where the proper operating knowledge, skills and experience are acquired to meet the high quality of proficiency expected of a Thorne operator. 
Quickly sets up all phases of the bottling/labeling equipment for smooth operation and maximum output. Makes certain all parts are secured prior to run. 
Has sufficient knowledge of the bottling and labeling equipment being operated to adjust, without supervision, within guidelines outlined in the applicable SOP and current Credentialed Training program level.
Verifies batch record and product descriptions are correct. Verifies that set ups are correct (capsule count, bottle fill weights, bottle size, lid, label details, etc.) 
EXPERIENCE / COMPETENCIES / PROFICIENCIES: EXPERIENCE / COMPETENCIES / PROFICIENCIES – Satisfactorily achieving and/or meeting the following Experience, Competencies, and Proficiencies are essential duties of the job: 
Experience and/or Education: By training, education and/or experience, employee must be able to perform the essential duties of the job. High school diploma or general education degree (GED) is required. Language Ability: Employee can read and understand written directions in English. 
Math Ability: Employee can add, subtract, multiply, and divide in the units of measurement using whole numbers and decimals (for example, grams). 
Reasoning Ability: During disassembly and assembly of machines, employee can discern that the parts and tools are the correct ones for the tasks at hand. 
Computer Skills: Demonstrates proficiency in the use of the equipment and software required to accomplish the responsibilities of the position. 
PHYSICAL DEMANDS Being able to meet the Physical Demands of the job is an essential duty of the job. 
Must be medically qualified to work while using a half-mask respirator or a full-air respirator for up to six hours at a time. 
Must be able to stoop, kneel, crouch, or crawl as circumstances arise during a shift as well as climb a ladder unassisted. 
Must be able to operate, activate, use, prepare, and clean production equipment, occasionally grasping with force and using twisting wrist movements, as well as climb a ladder unassisted. 
Must be able to ascend/descend a ladder while carrying up to 20 pounds of material. 
Must be able to move or lift items weighing up to 55 pounds from floor to table and from table to floor, often repetitively, during an 8-, 10-, or 12-hour shift. 
An Equal Opportunity Employer