Monday, September 25, 2023
Thorne - Quality Micro Analyst
Post-Hire Training
Recruitment #10-285-14
| | |
| --- | --- |
| Company | Thorne |
| Date Opened | 2/18/2021 11:00:00 AM |
| Filing Deadline | 12/17/2021 2:00:00 PM |
| Location | Summerville, SC |
Introduction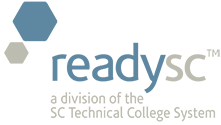 readySC™
In Cooperation With
Trident Technical College
is assisting with the recruitment and training for

Thorne Research's mission is to redefine what it means to be well and to continue to push the limits of human potential. Their belief is that good health can always be made better. Because no one should be limited by a definition of health that is anything less than optimal. Finding out what your body needs is only half the solution. Giving it to you is the other half. They offer personal at-home tests to help understand your health and supplements to unlock your full potential. 
Potential employment opportunities exist for: 
Quality Control Micro Analyst
POSITION SUMMARY:
The Encapsulation Operator follows Production Department procedures and performs specific duties based on the Standard Operating Procedures (SOPs) and current Good Manufacturing Practices (cGMPs) for the Production Department.
RESPONSIBILITIES:Become thoroughly knowledgeable of the applicable provisions of Thorne Research's Standard Operation Procedures (SOPs) and Good Manufacturing Practices (GMPs) and maintains knowledge base on an ongoing, timely basis as procedural changes occur without relying on management intervention or direction. 
Know and follow the Quality Control (QC) Department policies and procedures and Thorne Research policies and procedures as outlined in the Employee Handbook. 
Follow Laboratory procedures and attention to detail is essential. 
At work as scheduled, starts work at the beginning of a shift, is on time to meetings, complete assigned tasks in a timely manner, and works overtime as required. 
Attention to detail in all aspects of lab procedures, follows department procedures and company policy, and complete all paperwork accurately, neatly, and fully. 
Perform the testing of raw materials and finished products to ensure materials are of acceptable microbiological quality and free from objectionable microorganisms. 
Demonstrate initiative and job knowledge by suggesting ideas, discovering new and better ways of accomplishing goals. Finds innovative, well thought-out solutions to problems. 
Ensure compliance with all applicable regulations of oversight agencies such as FDA, TGA, and NSF, as well as all company policies and procedures. 
Perform laboratory housekeeping and cleaning duties. 
Assist with departmental needs and vacancies. 
Employee gets along with co-workers and supervisors. Employee responds appropriately to criticism and instructions from supervisors. Employee follows the Standards of Conduct as outlined in the latest version of the Thorne Research Employee Handbook. 
Employee ensures that all microbiology testing equipment is operational, well maintained, and accurately calibrated. 
Maintain inventory and oversees the ordering of microbiology testing supplies and equipment. 
Must be able to prioritize their work for the day (week) and follow through with that plan under minimal supervision. 
Maintain records of all microbiology tests performed and their corresponding results. 
Demonstrate competency in traditional microbiology techniques including sterile technique, streaking surface-plates for isolated colonies, calculating cell titers, conducting serial dilutions, and plating product suspensions. 
Forecast need for microbiological media and prepares new media accordingly. 
Seek formal and informal performance assessments of self, including performance
EXPERIENCE / COMPETENCIES / PROFICIENCIES: EXPERIENCE / COMPETENCIES / PROFICIENCIES: Satisfactorily achieving and/or meeting the following Experience, Competencies, and Proficiencies are essential duties of the job: 
Experience and/or Education: By training, education and/or experience, employee must be able to perform the essential duties of the job. Associates or Bachelor Degree in Microbiology, Food Service, or other relevant field is required. Two year's applicable experience preferred. 
Language Ability: Employee is able to read and understand the QC Department's Standard Operating Procedures (SOP), Good Manufacturing Practices (GMP) Laboratory, and the Thorne Research Employee Handbook. The employee follows instructions, both verbal and written, and communicates effectively with supervisors and fellow employees. 
Math Ability: Employee has the ability to add, subtract, multiply, and divide in all units of measure, including metric measurement, using whole numbers and decimals, apply algebraic expressions to determine concentrations, dilutions and calculate results, apply statistical analysis to evaluate precision and accuracy of test methods is required. 
Reasoning Ability: Employee has the ability to solve practical problems and deal with a variety of concrete variables in situations where only limited standardization exists and can interpret a variety of instructions furnished in written, oral, diagram or schedule form. 
Computer Skills: Demonstrates proficiency in the use of the equipment and software required to accomplish the responsibilities of the position. 
Develop and deliver on assigned objectives within requested timeframes. 
Demonstrate excellent time management skills and efficiency. 
Possess the ability to provide technical support to coworkers and/or supervisors. 
Possess good interpersonal skills. 
Engage others in a positive manner. 
Possess strong attention to detail. 
Possess strong verbal and communication skills. 
Raise issues and concerns promptly. 
Document and present work in a clear and concise manner. 
Possess knowledge of the computers and software required to accomplish the Responsibilities of the job. 
PHYSICAL DEMANDS: Being able to meet the Physical Demands of the job is an essential duty of the job. This position is exposed to dangerous acids/materials, fumes or airborne partials where protective equipment is required.
Must be able to work in a stationary position as well as move about unassisted.
Must be able to safely and carefully operate and use assigned equipment and machinery.
Must be able to stoop, kneel, crouch, or crawl as circumstances arise during the course of a shift.
Must be able to operate, activate, use, prepare, and clean equipment, occasionally grasping with force and using twisting wrist movements.
Must be able to hear and converse with supervisors and other employees.
Must be able to see and read small print. Cannot be colorblind.
Must be able to learn organoleptic skills.
Must be able to work in a moderate noise level environment.
Must be able to occasionally lift and/or move items weighing up to 30 pounds from floor to table and from table to floor.
Must have sufficient range of motion with arms and hands to reach overhead and to the side during a 12-, 10- or 8-hour shift.
Must be able to work a 12-, 10- or 8-hour shift and overtime as assigned.
An Equal Opportunity Employer