Thursday, September 28, 2023
Thorne - QA Document Control Specialist
Post-Hire Training
Recruitment #10-285-15
| | |
| --- | --- |
| Company | Thorne |
| Date Opened | 2/18/2021 11:30:00 AM |
| Filing Deadline | 12/17/2021 2:00:00 PM |
| Location | Summerville, SC |
Introduction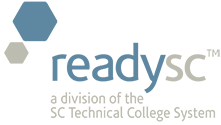 readySC™
In Cooperation With
Trident Technical College
is assisting with the recruitment and training for

Thorne Research's mission is to redefine what it means to be well and to continue to push the limits of human potential. Their belief is that good health can always be made better. Because no one should be limited by a definition of health that is anything less than optimal. Finding out what your body needs is only half the solution. Giving it to you is the other half. They offer personal at-home tests to help understand your health and supplements to unlock your full potential. 
Potential employment opportunities exist for: 
QA Document Control Specialist
POSITION SUMMARY:
The Quality Assurance (QA) Document Control Specialist is responsible and accountable for all aspects of document control. Document control includes, but is not limited to, the maintenance of procedures, forms, specifications, work instructions, formulas, master manufacturing records, and any other controlled documents, and quality record control and maintenance.
RESPONSIBILITIES: Satisfactorily performing and/or achieving the following Responsibilities are essential duties of the job. 
Knowledgeable of and follows the applicable provisions of the QA department's standard operating procedures (SOPs) and current Good Manufacturing Practices (cGMPs). Employee remains knowledgeable on an ongoing and timely basis as changes in the SOPs and cGMPs occur. 
Knows and follows the Quality department policies and procedures and Thorne Research policies and procedures as outlined in Thorne Research's Employee Handbook. 
Pays attention to detail. Employee completes paperwork accurately, neatly, and completely. • Willingly works in different areas as assigned. 
Gets along with co-workers and supervisors. Employee responds appropriately to criticism and instructions from supervisors. Employee follows the Standards of Conduct as outlined in the most current version of Thorne Research's Employee Handbook. 
Takes initiative to make sound decisions within the guidelines provided, is consistent in their work, and sees projects through to a satisfactory end without supervision. 
Demonstrates initiative and job knowledge by suggesting ideas, discovering new and better ways of accomplishing goals and finding innovative, well thought-out solutions to problems. 
Seeks formal and informal performance assessments of self, including performance versus expectations and goals, behaviors, and leadership potential. 
Promotes the Company's Mission and Values, including an accountable, innovative, and results-oriented culture promoting customer service, openness, teamwork, mutual trust, and respect. 
Actively participates in all required training and development programs and electives. 
Responds to Customer Service requests for Certificates of Analysis (C of A) and works with QC laboratory to obtain C of A if not already included in batch order file. 
Scans, files and maintains all quality records per the record retention policy. 
Responds to emails in a timely and professional manner. 
Maintains and updates all active QA logs and issues appropriate log info as needed. 
Creates and reviews batch packets to be used for manufacturing of products. 
Verifies all job cards have approved packets sent to production in a timely manner. 
Understands and is competent in conducting quality transactions in the ERP system (e.g. release of product). 
Ensures completed and released batch order files contain all necessary documentation. Verifies batch record is correct/product is ready to be released for sale, as well as updating logs and pulling and/or filing completed batch orders. Ensures all appropriate information is correct within the batch record (e.g. expiration date, work order number, lot number, allergen stickers, etc.). 
Conducts batch record and receiving report review to determine final disposition of product. Ensure good documentation practices within quality records and documents. 
Conducts release of product that meets specification utilizing the ERP system. 
Receives, routes, and tracks Change Requests through the Quality Management System. Implements approved changes and maintains the Change Request records through the Quality Management System 
Updates and completes steps in all relevant product checklists and routes to respective personnel for implementation and completion. 
Creates, formats, edits, routes, finalizes, files, and maintains all controlled documents within the Quality Management System. Coordinates with Subject Matter Experts (SMEs) to ensure document accuracy. 
Ensures periodic document reviews are conducted per allotted time frames.
Provides support in answering questions about Quality Management System processes relating to Change Management and Document Control. 
Troubleshoots and provides solutions to issues during the change management process. 
Works with Management, SMEs, and other department heads to ensure training is documented for all applicable employees before documents revisions are released. 
Ensures all tasks for finalization of controlled documents are completed (SOPs, forms, WI, policies) in the Quality Management System 
EXPERIENCE / COMPETENCIES / PROFICIENCIES: EXPERIENCE / COMPETENCIES / PROFICIENCIES: Satisfactorily achieving and/or meeting the following Experience, Competencies, and Proficiencies are essential duties of the job: 
Experience and/or Education: By training, education and/or experience, employee must be able to perform the essential duties of the job. High school diploma or general education degree (GED) is required. 
Language Ability: Employee is able to read and understand written directions in English, including SOPs, GMPs, and the Thorne Research Employee Handbook. The employee follows instructions, both verbal and written, and communicates effectively with supervisors and fellow employees.  
Math Ability: Employee has the ability to add, subtract, multiply, and divide in the units of measurement used in the Quality department, using whole numbers and decimals. 
Reasoning Ability: Employee has the ability to solve practical problems and deal with a variety of concrete variables in situations where only limited standardization exists. 
Computer Skills: Employee has knowledge of Microsoft products such as Word and Excel, as well as the ability to learn the ERP computer system as well as the document/ change management systems utilized at Thorne Research. 
Develops and delivers on assigned objectives within requested timeframes. 
Possesses good interpersonal skills. 
Engages others in a positive manner. 
Possesses strong attention to detail. 
Possesses strong verbal and communication skills. 
Raises issues and concerns promptly. 
Documents and presents work in a clear and concise manner. 
Possesses knowledge of the computers and software required to accomplish the Responsibilities of the job. 
QA Document Control Specialist levels: Specialists must complete training and certification of current level before progressing to the next level. The levels are as follows: 
QA Document Control Specialist Entry Level 
QA Document Control Specialist Level 1
QA Document Control Specialist Level 2 
QA Document Control Specialist Level 3
PHYSICAL DEMANDS: Being able to meet the Physical Demands of the job is an essential duty of the job. Employees at Thorne Research perform the Responsibilities of their jobs in various manufacturing, warehousing, and administrative areas. The various departments at Thorne Research include Production, Operations, Quality, Accounting/Finance, Medical Affairs, Administration, Information Technology, Maintenance, Engineering, Customer Service, and Sales. 
Must be able to work in a stationary position as well as move about unassisted. Must be able to safely and carefully operate and use assigned equipment and machinery. Must be able to hear and converse with supervisors and other employees. Must be able to see and read small print. Must be able to work in a moderate noise level environment. Must be able to work a 10-hour or 8-hour shift and overtime as assigned. Must be able to move or lift items weighing up to 25 pounds from floor to table and from table to floor, during a 10-hour or 8-hour shift. 
Employees are expected to meet the Physical Demands of their job, which is an essential duty of this job. If requested and deemed appropriate, Thorne Research will provide a reasonable accommodation to a disabled employee to meet the Physical Demands of the job. 
An Equal Opportunity Employer