Saturday, October 16, 2021
Walmart Distribution Center - Various
Post-Hire Training
Recruitment #10-291-02
| | |
| --- | --- |
| Company | Walmart Distribution Center |
| Date Opened | 9/28/2021 3:00:00 PM |
| Filing Deadline | 12/31/2021 11:59:00 PM |
| Location | Ridgeville, South Carolina. |
Introduction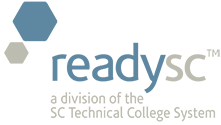 In Cooperation With
Trident Technical College
is assisting with the recruitment and training for 
Walmart Distribution Center - Various Positions
A $220 million distribution center has announced plans to build in Dorchester County, near Ridgeville, South Carolina. The announcement was the culmination of an effort, supported by state, county and local officials, to strengthen a supply chain network while creating more than 1,000 new jobs.
Once completed, the new storage and cross-dock facility will span nearly three million square feet. This direct import distribution center, which will take approximately 14 months to build, will supply several regional distribution centers supporting approximately 850 stores across South Carolina and beyond.
For more information and to apply online click here.
An Equal Opportunity Employer