Saturday, August 13, 2022
Generac Power Systems - Various
Post-Hire Training
Recruitment #10-295-01
| | |
| --- | --- |
| Company | Generac Power Systems |
| Date Opened | 4/13/2021 10:00:00 AM |
| Filing Deadline | 1/23/2022 11:59:00 PM |
| Location | Trenton, SC |
Introduction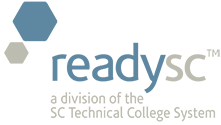 in cooperation with
Piedmont Technical College 
is assisting with the recruitment and training for
Generac Power Systems, Inc.
Generac Power Systems, Inc. (NYSE: GNRC) is a leading global energy solutions company, supplying backup power and prime power systems, engine-powered and battery-powered tools and equipment, and solar energy storage systems. In 1959 our founder designed and manufactured the first affordable backup generator. 62 years later, the same dedication to innovation, quality and performance has expanded the company's industry-leading product portfolio into homes and small businesses, job sites, and industrial and mobile applications across the globe.
Potential employment opportunities exist for various positions.
For more information and to apply, go to