Techtronic Industries Power Equipment - Material Handlers
Post-Hire Training
Recruitment #10-300-03
| | |
| --- | --- |
| Company | Techtronic Industries Power Equipment |
| Date Opened | 2/1/2021 4:00:00 PM |
| Filing Deadline | 6/3/2021 11:59:00 PM |
Introduction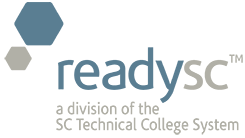 In cooperation with
Tri-County Technical College
  is assisting with the recruitment and on-the-job training for
One World Technologies, Inc. d/b/a Techtronic Industries Power Equipment
TTI is a world-class leader in design, manufacturing and marketing of Power Tools, Hand Tools, Outdoor Power Equipment, and Floor Care and Appliances for consumers, professional and industrial users in the home improvement, repair, and construction industries. Our unrelenting strategic focus on Powerful Brands, Innovative Products, Operational Excellence and Exceptional People drives our culture. This is a stable organization that provides you with a significant long term career opportunity.
Potential employment opportunities exist for: 
Material Handlers
Qualifications and requirements include:
Manually distribute parts, assemblies, supplies, both packaged and bulk, from holding areas to individual workstations to succeeding operation or scaling area.

Keeping parts segregated, writing tickets, keeping part numbers in order, scaling parts, maintaining simple set-ups, and tending simple automatic operations.

Movement and lifting of containers, pallets, wire containers, etc.

Clean up and disposal of scrap, cardboard and strapping in proper containers or designated areas.

Support assembly line changeovers by preparing each station with the proper work instructions, material, fixtures, and tooling such as drivers and wrenches.

Capable of interpreting and/or completing charts, schedules, reports, forms, and records.

Continuous mental and visual attention requiring constant alertness or activity.

Capable of lifting up to 50 lbs. with or without assistance.
An Equal Opportunity Employer
Click on a link below to apply for this position: