Techtronic Industries Power Equipment - Quality Auditors/Inspect
Post-Hire Training
Recruitment #10-300-04
| | |
| --- | --- |
| Company | Techtronic Industries Power Equipment |
| Date Opened | 2/1/2021 4:00:00 PM |
| Filing Deadline | 6/3/2021 4:00:00 PM |
Introduction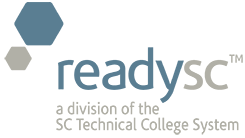 In cooperation with
Tri-County Technical College
  is assisting with the recruitment and on-the-job training for
One World Technologies, Inc. d/b/a Techtronic Industries Power Equipment
TTI is a world-class leader in design, manufacturing and marketing of Power Tools, Hand Tools, Outdoor Power Equipment, and Floor Care and Appliances for consumers, professional and industrial users in the home improvement, repair, and construction industries. Our unrelenting strategic focus on Powerful Brands, Innovative Products, Operational Excellence and Exceptional People drives our culture. This is a stable organization that provides you with a significant long term career opportunity.
Potential employment opportunities exist for: 
Quality Auditors/Inspectors
Qualifications and requirements include:
Verify that the quality of the products meets engineering, approval agencies, and customer requirements through auditing and inspection.  Performs visual, dimensional, and mechanical inspections of assemblies and components. 

Provide inspections/audit support for inbound/outbound trends and non-conforming related initiatives.

Communicate effectively and work as a team member with peers in various functions.

At least 1 year of experience in Quality 

High School Diploma or GED preferred.
An Equal Opportunity Employer
Click on a link below to apply for this position: