Palmetto Gourmet Foods - Packer
Post-Hire Training
Recruitment #10-307-01
| | |
| --- | --- |
| Company | Palmetto Gourmet Foods |
| Date Opened | 3/24/2021 08:00:00 AM |
| Filing Deadline | 4/30/2021 11:59:00 PM |
| Location | Saluda |
Introduction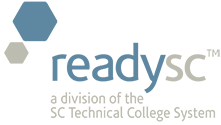 in cooperation with
Piedmont Technical College 
is assisting with the recruitment and training for
Palmetto Gourmet Foods offers our associates the opportunity to grow personally and professionally, to contribute to the success of a dynamic organization, and to serve others in a manner that exceeds their expectations. At our world class production facility in Saluda, we produce vegetarian, halal and kosher certified ramen noodles. We're looking for talented, hard-working individuals to join our team. Come grow with us and let us show you why Palmetto Gourmet Foods is a great place to work.
Potential Employment Opportunities Exist for:
Third Shift
Starting Salary:  $12.00/hour
The position of general labor consists of packing finished noodles into a box for shipment. This position will provide the successful candidate the chance to apply their knowledge, learn new skills and work as a team. The ideal candidate for this role will have 1 plus year experience in the food manufacturing sector and is committed to workplace safety. Also, this candidate will be motivated to stay and grow with Palmetto Gourmet Foods for years to come. Flexibility with schedules work days and shift preference is required.
Skills and Qualifications Include:
High School Diploma or Equivalent WIN or Work Keys Scores, preferred: 3-Locating Information, 3-Math, 3-Reading
Good manual skills  
Experience in Food Production (Preferred, not Required)
Good work ethic
Attention to detail
Must be able to work well in a team
Physical Stamina and Strength
Job Responsibilities include:
Be able work on a supply line.
Frequent standing for long periods of time.
Work in a fast, efficient and controlled manner.
Operate/Work with automated equipment to complete assigned tasks.
Make sure all noodles are in the packaging properly.
Able to lift/move boxes that weigh up to 25 pounds.
Work well with team to complete tasks Case count is correct.
Maintain a high standard of quality.
Follow all safety and Good Manufacturing Practices (GMP) rules.
Follow Quality & Assurance instructions concerning the packing of noodles.
Able to work in a team environment.
An Equal Opportunity Employer
Click on a link below to apply for this position: