Palmetto Gourmet Foods - Production Supervisor
Post-Hire Training
Recruitment #10-307-02
| | |
| --- | --- |
| Company | Palmetto Gourmet Foods |
| Date Opened | 3/24/2021 08:00:00 AM |
| Filing Deadline | 4/30/2021 11:59:00 PM |
| Location | Saluda |
Introduction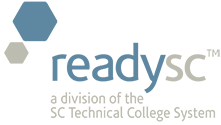 in cooperation with
Piedmont Technical College 
is assisting with the recruitment and training for
Palmetto Gourmet Foods offers our associates the opportunity to grow personally and professionally, to contribute to the success of a dynamic organization, and to serve others in a manner that exceeds their expectations. At our world class production facility in Saluda, we produce vegetarian, halal and kosher certified ramen noodles. We're looking for talented, hard-working individuals to join our team. Come grow with us and let us show you why Palmetto Gourmet Foods is a great place to work.
Potential Employment Opportunities Exist for:
Third Shift
Starting Salary:  $25.00/hour
Our fast growing, production company is seeking a Production Supervisor. This position will provide the successful candidate the chance to apply their knowledge, learn new skills and work as a team in a clean and safe environment. The ideal candidate for this role will directly supervise and coordinate the activities of production and operating workers; have experience of at least three years in the food manufacturing sector; and be committed to workplace safety. Additionally, the candidate for this position will be motivated to grow with Palmetto Gourmet Foods, building a career for years to come.  Flexibility with scheduled workdays and shift preferences is required.
Skills and Qualifications Include:
At least three or more years of supervisor experience in production, preferably in the food processing industry or fast-paced manufacturing environment.
High School Diploma or Equivalent required. Some college or additional certifications preferred. 
A combination of education, training, and experience that results in demonstrated competency to perform the work may be substituted.
Excellent communication skills (verbal and written), including the ability to handle difficult conversations.
Proficiency-level computer skills including MS Office applications. KRONOS knowledge is a plus.
Strong organization skills and ability to handle multiple tasks/projects.
Willingness to work varied shifts, including nights, weekends, and holidays.
Job Responsibilities include:
Accomplishes manufacturing staff results by communicating job expectations; planning, monitoring, and appraising job results; coaching, counseling, and disciplining employees; initiating, coordinating, and enforcing systems, policies, and procedures.
Maintains work flow by monitoring steps of the process; setting processing variables; studying methods; implementing cost reductions; developing reporting procedures and systems;
Facilitating corrections to malfunctions within process control points; initiating and fostering a spirit of cooperation within and between departments.
Completes production plan by scheduling and assigning personnel; accomplishing work results; establishing priorities; monitoring progress; revising schedules; resolving problems; reporting results of the processing flow on shift production summaries.
Maintains quality service by establishing and enforcing organization standards.
Ensures operation of equipment by calling for repairs; evaluating new equipment and techniques.
Operate/Work with automated equipment/machinery to complete tasks
Provides manufacturing information by compiling, initiating, sorting, and analyzing production performance records and data; answering questions and responding to requests.
Maintains safe and clean work environment Resolves personnel problems by analyzing data; investigating issues; identifying solutions; recommending action.
Contributes to team effort by accomplishing related results as needed.
An Equal Opportunity Employer
Click on a link below to apply for this position: