Palmetto Gourmet Foods - Maintenance Technician
Post-Hire Training
Recruitment #10-307-03
| | |
| --- | --- |
| Company | Palmetto Gourmet Foods |
| Date Opened | 3/24/2021 08:00:00 AM |
| Filing Deadline | 4/30/2021 11:59:00 PM |
| Location | Saluda |
Introduction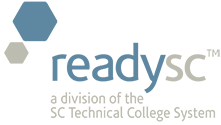 in cooperation with
Piedmont Technical College 
is assisting with the recruitment and training for
Palmetto Gourmet Foods offers our associates the opportunity to grow personally and professionally, to contribute to the success of a dynamic organization, and to serve others in a manner that exceeds their expectations. At our world class production facility in Saluda, we produce vegetarian, halal and kosher certified ramen noodles. We're looking for talented, hard-working individuals to join our team. Come grow with us and let us show you why Palmetto Gourmet Foods is a great place to work.
Potential Employment Opportunities Exist for:
Third Shift
Starting Salary:  $26.00/hour
The Maintenance Technician position is responsible for electrical and mechanical systems in the facility, which will include daily troubleshooting and routine maintenance activities. The right candidate is expected to troubleshoot and repair equipment, that affect the productivity of manufacturing group, as well as, plant facilities and subsystems. Maintenance technicians will be involved with process improvement providing input in production problem solving. This position will provide the successful candidate the opportunity to apply their knowledge, learn new skills and work as a member of a dynamic team in a clean and safe environment.  The role of maintenance technician performs all duties safely, accurately, and meets all set productivity goals. Additionally, the candidate for this position will be motivated to grow with Palmetto Gourmet Foods building a career for the years to come.  Flexibility with scheduled workdays and shift preferences is required.
Requirements Include:
High School Diploma or Equivalent WIN or Work Keys Scores, required: 4-Locating Information, 4-Math, 4-Reading
Thorough knowledge of mechanical power transmission equipment
Ability to read electrical and mechanical drawings 
Working knowledge of compressor systems and HVAC systems
Familiarity with all HMI systems in the facility with the ability to troubleshoot as necessary 
Proficient with hand and power tools (Technician must provide their own hand tools in order to perform the job duties)
Skills and Qualifications Include:
Experience in Food Production (preferred not required)  
Bennett Analytics Test: Pass 
Have a strong work ethic 
Physical dexterity Capable of lifting heavy weights (up to 50lbs) 
Endure tough working conditions

Ability to walk and stand for long hours and work in confined spaces. 

Capable of working with a team.

Must be able to work well with others to perform tasks
Job Responsibilities include:
Work with our manual/computerized maintenance management system to track work orders and preventative maintenance
Troubleshoot and improvement activities including work with PLC's
Troubleshoot the following:

Various types of AC/DC drives to include: Indramat, Siemens, ABB, Hitachi and Reliance 
Mechanical systems including shafts, bearing, gear drives, chain drives etc. 
Pneumatic and fluid systems such as compressed air and chilled water
110VAC-600VAC electrical issues, which will include both single phase and three phase appliances, motors, contractors and transformers
Control voltage level electrical issues (24 VDC), including sensors, circuit boards, actuators, relays, etc. 

Building systems, including but not limited to, boilers, compressors, HVAC, lighting, security and surrounding grounds
Perform fabrication and welding assignments when necessary
Perform electrical wiring and conduit installation
Participate in training, embrace concepts of and actively practice the STOP Safety Program fundamentals to aid in Palmetto Gourmet Foods' efforts to achieve a zero-accident rate
Handle emergency maintenance and repair work 
Stock adequate maintenance materials and equipment to avoid shortages and excesses
Maintain the maintenance tools and equipment in safe clean and good working conditions 
Provide assistance to co-workers when needed
Adhere to company policies, safety regulations and OSHA requirements
An Equal Opportunity Employer
Click on a link below to apply for this position: