Palmetto Gourmet Foods - Roller Machine Operator
Post-Hire Training
Recruitment #10-307-04
| | |
| --- | --- |
| Company | Palmetto Gourmet Foods |
| Date Opened | 3/24/2021 08:00:00 AM |
| Filing Deadline | 4/30/2021 11:59:00 PM |
| Location | Saluda |
Introduction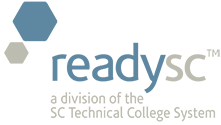 in cooperation with
Piedmont Technical College 
is assisting with the recruitment and training for
Palmetto Gourmet Foods offers our associates the opportunity to grow personally and professionally, to contribute to the success of a dynamic organization, and to serve others in a manner that exceeds their expectations. At our world class production facility in Saluda, we produce vegetarian, halal and kosher certified ramen noodles. We're looking for talented, hard-working individuals to join our team. Come grow with us and let us show you why Palmetto Gourmet Foods is a great place to work.
Potential Employment Opportunities Exist for:
Third Shift
Starting Salary:  $15.00/hour
Our fast growing, production company is seeking a Roller Machine Operator.  This position will provide the successful candidate the opportunity to apply their knowledge, learn new skills and work as a member of a dynamic team, in a clean and safe environment.  The ideal candidate for this role will have 1+ years' experience in the manufacturing sector, pay strong attention to detail and be committed to workplace safety. Additionally, the candidate for this position will be motivated to grow with Palmetto Gourmet Foods, building a career for years to come.  Flexibility with scheduled workdays and shift preferences is required.
Skills and Qualifications Include:
Experience as a machine operator (in a manufacturing environment is a plus)
High School Diploma or Equivalent 
WIN or Work Keys Scores, preferred: 3-Locating Information, 3-Math, 3-Reading
Great math skills – addition, subtraction, multiplication, and division
Familiarized with lock out tag out procedures
Ability to analyze information to solve issues
Experience in food production (preferred not required)
Ability to work well in a team environment
Knowledge of production procedures
Attention to detail
Physical stamina and strength

Ability to lift 50lbs
Stand and walk the majority of the shift, bending and/or stooping may be required at times   

Handle heavy equipment
Ability to work independently of supervision
Ability to multitask and effectively monitor a number of critical information sources
Job Responsibilities include:
Operate, clean, changeover and adjust machinery in an optimal manner to achieve company goals including

Safe production of quality food products to maximize output while maintaining the machinery in like new condition of which we can all be proud, and while minimizing the generation of scrap and waste.
Participate in maintenance activities as training levels and opportunities permit

Perform necessary pre-operation activities to ensure proper equipment start-up and operation on multiple pieces of equipment

Remove any dough residue from dough pan
Lubricate rollers and slitters with cooking oil
Inspect rollers, slitter and dough feeder before start up 

Operate/work with automated equipment/machinery to complete assigned tasks

Dough feeder 
Dough sheeter 
Compound rollers 
Extension Conveyer 
Waving box

Operate/monitor multiple pieces of equipment and or materials during operation to ensure quality production and minimal unplanned stops

Manipulate, align and fold dough for first set of rollers 
Ensure proper speed of compound rollers 
Thread dough through all rollers
Remove any dough that is not fit to be used from first two feet of (must use good judgment)
Check thickness and weight of noodles 

Must follow all safety procedures 

Lock Out Tag Out
Do not bypass any guards on machines
Keep fingers from nip and pinch points 
Other safety measures mentioned in the Critical Safety Policy (issued during orientation) 

Work with team to complete certain tasks

Work in sync with the mixing operator and production team to ensure best product is produced with little waste

Communicate with team members and support teams to ensure continuous production of the correct product at high quality levels with minimal wasted time and materials
Clean area and machinery by

Blowing air into dough pan to remove dough residue
Using tools to remove dough from edges of each set of slitters
Cleaning area as any build up mess occurs 
An Equal Opportunity Employer
Click on a link below to apply for this position: