Fehrer Automotive NA, LLC - Production Operator E-Line Finishing
Post-Hire Training
Recruitment #10-327-02
| | |
| --- | --- |
| Company | Fehrer Automotive NA, LLC |
| Date Opened | 6/24/2021 4:00:00 PM |
| Filing Deadline | 7/30/2021 11:59:00 PM |
| Location | Spartanburg, SC |
Introduction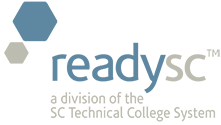 in cooperation with
Spartanburg Community College 
is assisting with the recruitment and training for
Fehrer Automotive NA, LLC
Fehrer Automotive NA, LLC is seeking qualified candidates for their expansion in Duncan, SC. Fehrer Automotive is a manufacturer/service center/warehouse of foam seating products and primarily supplies BMW, Plant Spartanburg.
Potential employment opportunities exist for:
PRODUCTION OPERATOR E-LINE FINISHING 
Remove excess flash and rework defective parts using hand tools

Repair defective parts to meet quality standards

Identify the part number and accurately track the rework defect

Identify non-conforming material and properly dispose of material

Communicate quality issues to operators on the line, and/or process, shift lead and supervisor
High School Diploma/GED

Ability to read and interpret work instructions/general production information written and communicated in English.

Preferred: 1 year of manufacturing experience.
Fehrer offers health insurance benefits including: medical, dental, vision, STD, LTD, life insurance. Other benefits include paid-time off, 401K
Starting wage range for this position is $15.25 per hour.
You will be taken to another site to apply.
Computer access available at SC Works - Spartanburg 220 E Kennedy St., Spartanburg SC 29302
Office Hours: 8:30 a.m. - 5:00 p.m.
An Equal Opportunity Employer