Saturday, October 16, 2021
Mecart - Production Assembler
Post-Hire Training
Recruitment #10-389-04
| | |
| --- | --- |
| Company | Mecart |
| Date Opened | 10/11/2021 12:30:00 PM |
| Filing Deadline | 11/19/2021 11:59:00 PM |
| Location | Greenville, SC |
Introduction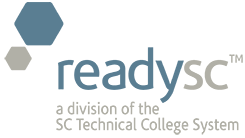 In cooperation with
Greenville Technical College
is assisting with the recruitment and training for
Mecart
At MECART, we have been designing, manufacturing and installing specialized buildings for over 45 years. They are buildings where noise level, vibration, air quality, temperature and / or humidity are controlled, such as clean rooms (for pharmaceutical or high tech), soundproof cabins, and electrical rooms. Our reason for being? Giving our customers complete satisfaction and peace of mind by putting all the risks associated with the engineering, manufacturing and installation of controlled environments on OUR SIDE.
Check out our website to see what we do:
http://polrcorp.com
Potential employment opportunities exist for:
Production Assembler
Are you the type of person who does renovations yourself?  You read the IKEA plan and take specific measurements?  Do you have training in one of the following :  electrician, carpenter, mechanic, glazier, locksmith, floor covering installer/tiler, cabinetmaker, interior systems installer, plumber, etc?  The world of construction isn't for you, and you want to work in a clean factor?  This is the kind of profile we are looking for!
The fit to the team is way more important than the years of experience.
We are looking for some sort of « handyperson » who can put our panels and pre-assembled cabins together.
We are starting a new factory in Greenville.  Be part of our initial team to build the factory that will push the limit of sheet metal manufacturing!
What does a
production
 assembler at Mecart do?
Our production assembler is a "handyperson" who is proactive, versatile, and likes to do a variety of building-related tasks.  Our team of assemblers includes people with varied skills who use everybody's strength to assemble a quality-finished product before delivery.
Since our cabins are like "mini houses", we need versatile people who are capable (or interested in) many types of manual tasks.  Our projects are always different, so the more talents we have, the better!
Assemble building components at our factory (door, glass, ventilation, suspended ceiling, etc.) 

Assemble electrical components at our factory (lighting, HVAC, control, etc.) 

Assemble/install a basic air conditioning unit 

Assemble a factory pre-assembled cabin with all the components attached to it (wall, door, electricity, finish, etc.) 

Install cabins, clean rooms, and other components at customers' premises as needed.
Come 
and work in an environment that looks like you. With us, the employees are not numbers, we are like a big family. Everyone knows each other.
Good benefits that meet your

expectations

A good salary depending on your

experience

.

A PERMANENT, FULL-TIME position

One of the lowest employee turnover rates in the industry.

Lifting equipment, because we want to take care of your shoulders and back

Dynamic "bosses" who invest in the company and who have the professional development of their employees at heart

And more…
Training locksmithing, mechanics, glazing, carpentry,

plumbing

,

electricity

, or any other relevant training.

Thoroughness, autonomy, versatility, and concern for quality

1 to 2 years of experience in a similar 

position

Know how to read and interpret plans
Have you made it this far? Now is the time to apply, we can't wait to meet you!
You will be taken to another site to submit your application.
Equal Opportunity Employer