Tuesday, February 7, 2023
E & J Gallo Winery - Materials Recycle Coordinator
Post-Hire Training
Recruitment #10-392-06
| | |
| --- | --- |
| Company | E & J Gallo Winery |
| Date Opened | 12/13/2022 09:20:00 AM |
| Filing Deadline | 6/1/2023 11:59:00 PM |
| Location | Fort Lawn, SC |
Introduction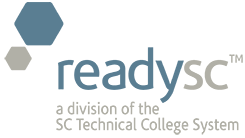 is assisting with the recruitment and training for
Materials Recycle Coordinator
Gallo is proud to be expanding into Chester County, South Carolina! We're approaching 100 years of bold ideas and hard work that unite us in our goal to serve joy in the moments that matter. As a company that has thrived on the simple belief of taking care of our people first, we appreciate and value what matters most to you. We're all about providing some of the best benefits, rewards, and development programs available in Chester County. We focus on caring and respecting each other, because together, we make growth possible.
The Materials and Recycle Coordinator provides support to corporate Green Initiatives by engaging in waste reduction, waste diversion, and recycling management functions at all production and warehousing facilities on and around the Chester County campus. Supports warehouse operations functions by overseeing the inventory of items that are required to execute maintenance, warehousing, and shipping functions. Evaluates production schedules to determine if enough shipping/warehousing materials are on hand to meet business requirements. Functions as the primary point of contact for 3rd party vendors that supply goods for shipping.
What You Will Do:
Engages in the collecting, handling, sorting, and scheduling the pick-up of recyclable material at the Chester County Campus; oversees the work of vendors conducting onsite pick-up to ensuring that they are performing in a safe and OSHA compliant manner.

Uses forklift to sort recycling materials as needed.

Conducts plant and warehouse audits to identify material waste improvement opportunities; communicates results on a weekly scorecard.

Reports out various waste diversion and recycling metrics during weekly Gemba walks.

Regularly monitors recycling barrels and totes placed around production areas; coordinates the pick-up of materials and the return of receptacles to vendors.

Reviews payments for recycled materials from vendors, tracks and reconciles amounts to provide reports to supervisor.

Participates in organizational continuous improvement efforts by applying Lean principles to management of recycling/waste diversion program.

Engages in meetings and presentations to educate departments on waste diversion and recycling efforts; attends corporate environmental meetings ensuring a consistent adherence of program.

Oversees and orders the on-hand inventory of items used in the execution of warehouse operations (void fillers, airbags, pallets, slip sheets, stretch wrap, glue etc..).

Analyzes production schedule to determine when to add/ replenish inventory and how much will be needed.

o

Identifies when inventory levels are or could become low adversely impact warehouse operations; orders items from vendors when required.

Functions as the point of contact for warehouse vendors; schedules and tracks the deliveries.

Works with supplier development department to open new warehouse PO's.

Performs daily, monthly, and annual pallet inventory counts used for shipping; adjust inventory for the transactions that are missed.

Maintains satisfactory attendance, to include timeliness.

Responsible for understanding and complying with applicable quality, environmental and safety regulatory considerations. If accountable for the work of others, responsible for ensuring their understanding and compliance.
What You Will Need:
High school diploma or State-issued equivalency certificate plus 4 years of corporate recycling program management, production/operations, material handling, or shipping/receiving experience reflecting increasing levels of responsibility.
Valid driver's license and successful completion of background check. Required to obtain a California driver's license or appropriate state driver's license within 30 days of hire.
Skilled in the use of MS Word, MS Excel, and MS Outlook at a basic level.
Required to lift, push, or pull up to 75 pounds of material.
Required to obtain a forklift operators certification upon hire.
Required to possess Gallo Safety Awareness training or undergo training at the time of hire.
Skilled in reading, comprehending, interpreting, and executing simple instructions, short correspondence, and memos.
Skilled in writing simple correspondence.
Skilled in adding, subtracting, multiplying, and dividing using whole numbers.
Required to travel to company offices, sites, and/or meeting locations for onboarding, training, meetings, and events for development, department needs, and business delivery up to 5% of the time, with or without reasonable accommodation. This may be in addition to travel requirements, if applicable, as listed in this job description.
What Will Set You Apart:
Bachelor's degree plus 2 years of corporate recycling program management or material handling experience; OR High school diploma or State-issued equivalency certificate plus 6 years of corporate recycling program management or material handling experience.
At Gallo, we're passionate about bringing our culture to life in Chester County and to building something truly amazing, together.
Chester County Operations | We Serve Joy!
To apply for this position, click HERE.
To view all opportunities for the Chester County Operations facility, click HERE.
You will be taken to another site to submit your application.

Gallo does not sponsor for employment-based visas for this position now or in the future.
THIS JOB DESCRIPTION IS NOT AN EMPLOYMENT CONTRACT; E&J Gallo is an "AT-WILL EMPLOYER"
An Equal Opportunity and Affirmative Action Employer