Design House - Warehouse Lead
Post-Hire Training
Recruitment #10-452-01
| | |
| --- | --- |
| Company | Design House |
| Date Opened | 7/7/2021 11:40:00 AM |
| Filing Deadline | Ongoing |
| Location | Summerville, SC |
Introduction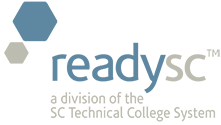 is assisting with the recruitment and training for
Potential employment opportunities exist for:
Founded in 1872 and based in Wisconsin, Design House® provides a variety of home products to create living spaces you'll love at prices you'll appreciate. We offer products for every room at an affordable price because we believe that upgrading your home shouldn't break the bank.
Job Purpose:
Our Warehouse Lead is responsible for the operations of the pick, pack, & ship functions within the warehouse. Under direction of their supervisor/manager, they are responsible for a group of associates and ensuring an efficient warehouse operation is achieving business targets. They provide line management to the team, coordinating their workloads, providing support to ensure that production, key performance indicators, and quality standards are met.
Essential duties and responsibilities:
This list of duties and responsibilities is not all inclusive and may be expanded to include other duties and responsibilities as management may deem necessary.
Hands-on floor visibility to ensure team is following process and providing ultimate safety, quality, delivery, & productivity improvement for the company
Ensure that received goods are verified against packing lists, bills of lading or purchase orders.
Responsible for incoming inventory control, organization of inventory and conducting regular cycle counts
Responsible for enforcing company policies of conduct and safety
Ensure that all lifting and maneuvering of products and materials is carried out in accordance with manual handling procedures
Ensure that vehicles, machinery, and equipment is well maintained
Develop, educate, mentor, and motivate assigned staff

Implement & support a culture of visual management and Managing for Daily Improvement (MDI)

Handle inbound freight overage, shortage, and damage issues
Develop and ensure compliance with preventive maintenance program
Handle building security issues
Ensure inventories in area are accurate and ensure stock movement transactions are recorded accurately via ERP software
Qualifications:
2-5 years' experience in logistics operations
Inventory control knowledge, including cycle counts & receiving
Excellent leadership /managerial skills
Computer experience including MS Office, specifically Excel
Familiar with shipping carrier's systems (i.e. FedEx, UPS, etc.), ERP software, and various WMS systems
Experience driving power industrial trucks including order picker, reach truck and forklift
Knowledge of best warehouse practices
RF experience preferred
Must have a sense of urgency around completion of work
OSHA compliance experience
Managing in a formal continuous improvement environment (Lean) a plus
Physical Demands:
While performing the duties of this job, the employee is occasionally required to stand; walk; sit; use hands to finger, handle or feel objects, tools or controls; reach with hands and arms; climb stairs; balance; stoop, keel, crouch or crawl; talk and hear. The employee many occasionally lift and/or move up to 50 pounds.
Work Environment:
While performing the duties of this job, the employee is exposed to the office and warehouse conditions prevalent at the time in terms of temperature/weather. The noise level in the work environment is usually minimal.
IMPORTANT DISCLAIMER NOTICE
The job duties, elements, responsibilities, skills, functions, experience, educational factors, and the requirements and conditions listed in this job description are representative only and are not exhaustive of the tasks that an employee may be required to perform. The Company reserves the right to revise this job description at any time and to require employees to perform other tasks as circumstances or conditions of its business, competitive considerations, or the work environment change.
***An Equal Opportunity Employer M/F/H/V***
Click on a link below to apply for this position: