Cummins Turbo Technologies - Maintenance Technician
Post-Hire Training
Recruitment #10-488-02
| | |
| --- | --- |
| Company | Cummins Turbo Technologies |
| Date Opened | 9/22/2021 12:00:00 PM |
| Filing Deadline | 1/31/2022 11:59:00 PM |
| Location | Ladson, SC |
Introduction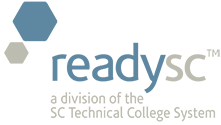 In Cooperation with 
Trident Technical College
assisting with the recruitment and training for
Maintenance Technician
Performs maintenance and machine support tasks to keep equipment available and capable. Selects and uses appropriate tools, machinery and specialty equipment completing work with limited guidance. Learns and understand the protocols of working safely with electricity and other energy sources with industrial equipment.
Responsibilities
Comply with Health, Safety & Environmental (HSE) standards, policies, procedures & regulations
Stop work and immediately report any work-related injury, illness, incident or hazard
Use appropriate personal protective equipment
Promote interdependence by looking out for one another
Recognize how your work may impact the environment and work to minimize the negative impact
Engage in HSE Training 
Apply high standards of workmanship and craftsmanship.
Support equipment uptime and downtime failure analysis.
Perform work in accordance with diagrams, sketches, operation manuals and 
specifications using various tools, measuring and testing instruments
Provide feedback into the Preventive Maintenance System
Follow all process documentation and quality procedures
Raise issues to minimize cost and quality exposures
Perform quality inspections
Repair and maintain manufacturing equipment
Perform and document preventive, emergency, corrective and predictive maintenance activities
Maintain clean and orderly work area, including routine housekeeping and machine cleaning tasks
Perform other miscellaneous duties as required to meet production goals
Identify and reduce manufacturing constraints
Schedule maintenance activities around production requirements
Solve problems and improve processes
Participate in continuous improvement activities
Openings across all shifts.
Qualifications:  Education and Experience
High school diploma or certificate of completion of secondary education or equivalent 
experience to the extent such experience meets applicable regulations
Must have experience in manufacturing environment
Must have experience with technical drawings and documentation
Must have experience with troubleshooting methods
Must have a minimum of 2 years of experience in support of electromechanical systems or equivalent 
formal training
Machining background, with CNC turning and grinding, including CNC programming and knowledge of tooling
Must be experienced with common industrial devices to include but not limited to the following:
Photoelectric devices, Inductive devices, Analog devices, Control devices, (PLC, PC) Motors, pumps, and associated controls 
Proper technical reporting
This position may require licensing for compliance with export controls or sanctions regulations
IMPORTANT DISCLAIMER NOTICE
  The job duties, elements, responsibilities, skills, functions, experience, educational factors, and the requirements and conditions listed in this job description are representative only and are not exhaustive of the tasks that an employee may be required to perform.  The Company reserves the right to revise this job description at any time and to require employees to perform other tasks as circumstances or conditions of its business, competitive considerations, or the work environment change.
To apply click one of the links below.  You will be taken to another site.
Maintenance Technician - 1st Shift