Wednesday, August 17, 2022
Cummins Turbo Technologies - Material Handler
Post-Hire Training
Recruitment #10-488-03
| | |
| --- | --- |
| Company | Cummins Turbo Technologies |
| Date Opened | 9/22/2021 12:00:00 PM |
| Filing Deadline | 1/31/2022 11:59:00 PM |
| Location | Ladson, SC |
Introduction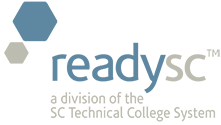 In Cooperation with 
Trident Technical College
assisting with the recruitment and training for
 Material Handler

1st or 3rd Shifts Available
Under direct or close supervision, follow established procedures and guidelines to receive, handle, store, perform system transactions and dispatch goods in a factory or warehouse. Receive incoming goods, check for damage and for discrepancies between goods and invoices. Accurately sort, label, and store goods; arrange storage to optimize warehouse space. Pick, pack, and dispatch outgoing goods according to written or verbal requests or orders.
Responsibilities
Comply with Health, Safety & Environmental (HSE) standards, policies, procedures & regulations
Stop work and immediately report any major injury hazards
Report any work-related injury, illness, incident or hazard 
Use appropriate personal protective equipment
Promote interdependence by looking out for one another
Correct hazards within your control and capabilities
Recognize how your work may impact the environment and work to minimize the negative impact
Engage in HSE Training
Follow all applicable standard work, work instruction/process documentation and established quality procedures
Raise issues to minimize cost and quality exposures
Perform quality checks for damage and for discrepancies between goods and invoices 
Identify and control non-conforming material
Receive incoming goods, accurately sort, label/package, store goods and arrange storage 
to optimize warehouse space
Operate manual and automated equipment to pick, pack and ship product per the customer expectations
Demonstrate a high level of competency in core work skills
Work at the required cycle time or defined engineering standard
Communicate effectively with the assigned team and with all support teams
Complete training in line with business requirements
Participate actively in ways to improve quality, safety, process, material flow, and employee development
Maintain clean and orderly work area, including routine housekeeping tasks and 
machine cleaning tasks and performs planned operator care and maintenance tasks
Remain flexible and perform other miscellaneous duties, as required, to meet business goals
Work with peers, skilled trades and support staff to maintain and identify equipment in need of repair
Additional Responsibilities Unique to this Position:
Capable of learning and operating tuggers, forklifts, and other warehouse related machinery
Ability to understand and use process documentation, standardized work procedures and basic quality control skills
Qualifications:  Education and Experience
High school diploma or certificate of completion of secondary education or equivalent experience to the extent such experience meets applicable regulations
This position may require for compliance with export controls or sanctions regulations
Minimal or no work experience required
IMPORTANT DISCLAIMER NOTICE 
The job duties, elements, responsibilities, skills, functions, experience, educational factors, and the requirements and conditions listed in this job description are representative only and are not exhaustive of the tasks that an employee may be required to perform.  The Company reserves the right to revise this job description at any time and to require employees to perform other tasks as circumstances or conditions of its business, competitive considerations, or the work environment change.
To apply click one of the links below.  You will be taken to another site.
Material Handler - 1st Shift
Material Handler - 3rd Shift