Scout Boats, Inc. - Finisher
Post-Hire Training
Recruitment #10-490-01
| | |
| --- | --- |
| Company | Scout Boats, Inc. |
| Date Opened | 9/15/2021 5:00:00 PM |
| Filing Deadline | 6/30/2022 09:00:00 AM |
| Location | Summerville, SC |
Introduction
In Cooperation with 
Trident Technical College
is assisting with the recruitment and training for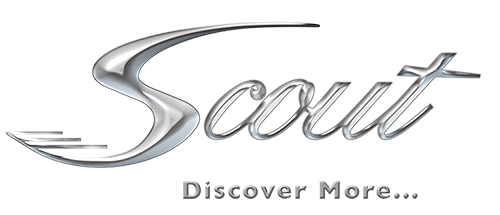 Scout Boats
Potential employment opportunities exist for:
Finisher


POSITION SUMMARY:
Finishing is the part of the production process that is critical to the cosmetic qualities of the boat. The finisher inspects each fiberglass part for defects in gelcoat surface and composite layers. Teamwork is a large factor in the success of the department. Quality standards, cost budgets, scheduling, safety, and process control are the responsibilities of each member of the team. The finisher must be able to perform all phases of fiberglass and gelcoat repair on assigned parts with minimal supervision. They should also be able to work on any other fiberglass part in the plant with only general supervision.
Responsibilities:
Follow Scout's policies and procedures and all safety rules

Eliminate unsafe conditions to ensure safety of yourself and your team

Follow the steps of the finishing process to ensure adherence to quality standards within allotted time standards 

Check the critical areas of the surface to ensure air voids are not present

Inspect each part carefully for gelcoat and laminate defects and mark with a grease pencil

Properly mix gelcoats and putties when making repairs

Make repairs to cracks, chips, air voids, and gouges by filling with proper materials, shape repair to original part shape, prep and spray gelcoat patches, sand patches and buff to high defect-free gloss

Keep your tools and equipment maintained and in good working condition

Responsible for cleanliness of your work area at all times

Assist in training personnel if required
REQUIRED SKILLS:
High attention to detail

Must be able to stay focused on task

Self-starter

Can work independently as well as with a team

Ability to multi-task

Adaptability

History of good attendance

Must be flexible with overtime and working Saturdays as needed.

Must be able to pass a drug screen and background check
Applicants with previous experience may be eligible for a $5,000 bonus.
IMPORTANT DISCLAIMER NOTICE
The job duties, ele

m

ents, responsi

b

ilities, skills,

f

unctions, experience, educational factors, and the req

u

ire

m

ents and co

n

ditions list

e

d in this job

description

are

represe

n

tative only and are not exhaustive of the tasks that an e

m

ployee

m

ay be

required to perfor

m

.  The

co

m

pany reserves the right to revise this job

description at any ti

m

e and to require

e

m

ployees to perform

o

t

her tasks as circu

m

stances or conditions of its business, co

m

petitive considerations, or the work environ

m

ent change
***An Equal Opportunity Employer M/F/H/V***