Innovative Construction Group - Material Handler
Post-Hire Training
Recruitment #10-549-03
| | |
| --- | --- |
| Company | Innovative Construction Group |
| Date Opened | 2/1/2022 12:00:00 PM |
| Filing Deadline | 6/30/2022 11:59:00 PM |
| Location | Florence, SC |
Introduction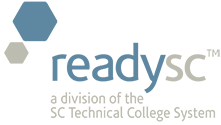 is assisting with the recruitment and training for
ICG is an off-site construction company that offers framing solutions, design services, wall panels, and other products with on-site installation to provide a full-frame shell construction process.
Located at 2570 Florence Harllee Blvd. in Florence, ICG's new facility will increase the company's production and distribution capabilities to meet growing demand.   
Potential employment opportunities exist for:
Job Summary:  The primary responsibility of the Material Handler is to receives, stores, and distributes material, tools, equipment, and products within establishments by performing the following duties. The applicant should display a positive and proactive attitude, strong organizational skills, and the ability to prioritize. The ideal candidate will have the ability to utilize critical thinking skills to identify issues; work independently and as a team member; have knowledge and understanding of truss assembly. 
Complies with all PPE standards and is aware of all safety practices of shop. Work areas to be kept clean and free of tripping hazards at all times. All equipment to be properly guarded and used in accordance with applicable manufacturers' recommendations and is aware of safe lifting procedures.
Pulls lumber, lays out component materials or supplies on carts or floor.
Assists in the set-up of component assembly process 
Assisting other areas as needed in support of production
Maintains work area, by keeping it neat and organized.
May perform other special projects.
Driving and operating a sit-down forklift
Adheres to all location safety rules and policies
Inspect lumber for excessive knots and wane.
Correct all defects and advises Supervision.
Prepares work to be accomplished by studying assembly instructions, 
Having a thorough understanding of shop drawings, structures and geometry.
Verifies specifications by measuring completed component.
Conserves resources by using equipment and supplies as needed to accomplish job results.
Required Education:  High School Diploma
Required Experience:
Is a team player.
Is detail oriented.
Ability to lift 50 lbs.
Must be able to successfully pass a drug screen and criminal background check.
Must be able to prove eligibility to work in the United States.
40+ hours weekly
Good communication skills
>
Benefits: Health, dental, vision, life insurance, long-term short-term disability and 401(k). Vacation, paid holidays, personal and sick time.
Salary:  Rate of pay will commensurate with experience.
Innovative Construction Group (ICG) is an equal opportunity employer. Qualified applicants will be considered without regard to age, race, creed, color, national origin, ancestry, marital status or sexual orientation, gender identity or expression, disability, nationality, sex, or veteran status.
This is not intended to be an exhaustive listing of all skills, duties, or responsibilities associated with the job.  Management reserves the right to revise the job, or to require that other or different tasks be performed, should circumstances change (i.e., changes in personnel, workload, or technological developments).
Click on a link below to apply for this position: