Innovative Construction Group - Punch Carpenter
Post-Hire Training
Recruitment #10-549-06
| | |
| --- | --- |
| Company | Innovative Construction Group |
| Date Opened | 5/25/2022 10:00:00 AM |
| Filing Deadline | 6/30/2022 11:59:00 PM |
| Location | Florence, SC |
Introduction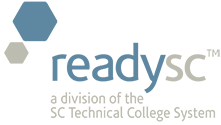 is assisting with the recruitment and training for
ICG is an off-site construction company that offers framing solutions, design services, wall panels, and other products with on-site installation to provide a full-frame shell construction process.
Located at 2570 Florence Harllee Blvd. in Florence, ICG's new facility will increase the company's production and distribution capabilities to meet growing demand.   
Potential employment opportunities exist for:
Job Summary:
  The primary responsibility of the
Punch Carpenter
is to service and punch work of residential framing in new construction homes
residential projects. 
The applicant should display a positive and proactive attitude, strong organizational skills, and the ability to prioritize. The ideal candidate will have the ability to utilize critical thinking skills to identify issues; work independently and as a team member; have knowledge and understanding of new residential builds.
Job Purpose:
  Complete punch list, repair work orders and warranty items in residential and commercial wood framing projects.
Job Duties:

 
Complies with all PPE standards and is aware of all safety practices, follows safety rules and procedures, complies with all legal regulations.
Precisely measure, cut and assemble framing lumber.
Completing Punch List and repair work orders.
Day-to-day quality control and reviewing work to ensure it is performed to an acceptable level of workmanship. Uses the punch system and quality control measures.
Following direction, but also can work independently.
Following required schedule.
Communicating in a cordial, professional manner with Office personnel, Project Superintendent, and Customers.
Ability to read and understand architectural and structure drawings.  
Must be able to use a wide variety of hand and power tools, including power tools such as saws, drills and nail guns, and basic hand tools such as a hammer, framer's square and measuring tape, also must understand use and maintenance of all trade specific tools and equipment.
Lift and carry heavy objects such as framing lumber, sheets of plywood and building materials.
Have a solid grasp of complex mathematical concepts in basic math functions and calculations.
Understand building codes.
Qualifications and Requirements:
Has at least 2 years of experience in a general carpentry trade.
Understanding of building concepts, codes, regulations, laws and best practices.
Is a team player.
Is detail oriented.
Ability to lift 75 lbs.
Must be able to successfully pass a drug screen and criminal background check.

Must be able to prove eligibility to work in the United States.

Current driver's license and clean driving record
40+ hours weekly.
Good communication skills
English Fluency (Bilingual Spanish is a plus) 
Hazards:
Exposure to mutable types of weather conditions.
Exposure to wood, concrete dust and debris.
Working above floor level from 6 feet and above.
Operating light and heavy equipment.
Lifting material and equipment from 10 lbs. and up.
Excessive bending, kneeling, twisting and crouching.
Exposure to loud noise from machinery and tools.
Exposure to falling and flying particles.
Benefits: Health, dental, vision, life insurance, long-term short-term disability and 401(k). Vacation, paid holidays, personal and sick time.
Salary:  Rate of pay will commensurate with experience.
Innovative Construction Group (ICG) is an equal opportunity employer. Qualified applicants will be considered without regard to age, race, creed, color, national origin, ancestry, marital status or sexual orientation, gender identity or expression, disability, nationality, sex, or veteran status.
This is not intended to be an exhaustive listing of all skills, duties, or responsibilities associated with the job.  Management reserves the right to revise the job, or to require that other or different tasks be performed, should circumstances change (i.e., changes in personnel, workload, or technological developments).