Thursday, September 28, 2023
Envirosep - Assembly Pipe Welder
Post-Hire Training
Recruitment #10-618-01
| | |
| --- | --- |
| Company | Envirosep |
| Date Opened | 3/7/2022 2:00:00 PM |
| Filing Deadline | 9/30/2022 11:59:00 PM |
| Location | Georgetown, SC |
Introduction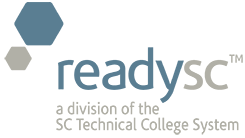 Horry-Georgetown Technical College
is assisting with the recruitment and training for
Envirosep
Envirosep, as a full-service engineering and manufacturing firm, specializes in innovative, modular fluid handling, heat transfer and energy recovery systems. Our capabilities range from small pre-engineered pumping equipment packages to large, custom, complex engineered systems and modular utility plants. As reflected in our company values, Envirosep integrated solutions use the latest technologies that enhance environment responsibility and energy efficiency while reducing operating costs which result in truly unique, integrated solutions that go beyond normal functionality.
Potential employment opportunities exist for:
Assembly Pipe Welder
Salary Range $18-$25 
Responsibilities:
· Perform pipe welds and repairs
· Set up, maintain, and breakdown welding equipment
· Ability to put root in with RMD process, Hot Pass with Pulse process, Cap with FCAW (Flux Core)
· Ability to put in root with TIG process, Hot Pass with GTAW (Tig), Cap with GTAW (Tig)
· Ability to weld with pulse process, Fill Pass GMAW (Pulse), Cap with GMAW (Pulse)
· Ability to weld with a positioner and manipulator
· Layout and thread pipe using pipe threading machine
· Maintain an orderly, safe workplace
· Ability to work unsupervised
· Other duties as assigned
Skills Required/Sought:
Leadership and integrity; excellent attendance and role model for team members.  Must interpret and follow work instructions.  Critical thinking and problem-solving skills. Excellent communication and organizational skills.
Experience/Education Required/Sought:
Highly Desirable
:
Combo welder / Fitter, 1-2 years experience
required
IMPORTANT DI

S

C

LAIMER NOTICE 
The job duties, ele
m
ents, responsi
b
ilities, skills,
f
unctions, experience, educational factors, and the req
u
ire
m
ents and co
n
ditions list
e
d in this job
description
are
represe
n
tative only and are not exhaustive of the tasks that an e
m
ployee
m
ay be
required to perfor
m
.  The
Co
m
pany reserves the right to revise this job
description at any ti
m
e and to require
e
m
ployees to perform
o
t
her tasks as circu
m
stances or conditions of its business, co
m
petitive considerations, or the work environ
m
ent change.
If you wish to apply, but do not have access to a computer, please visit a SC Works Center to complete your application. Please bring a copy of your resume and any other information you may need to complete your application. To locate your nearest center, go to:
https://www.scworks.org
***An Equal Opportunity Employer M/F/H/V***