Daedalus Industrial - Quality Control Technicians
Post-Hire Training
Recruitment #10-644-03
| | |
| --- | --- |
| Company | Daedalus Industrial |
| Date Opened | 3/9/2022 4:00:00 PM |
| Filing Deadline | 5/31/2022 11:59:00 PM |
| Location | Anderson, SC |
Introduction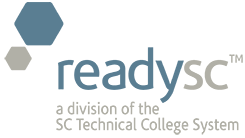 is assisting with the recruitment and training for
Daedalus Industrial
Daedalus Industrial provides quality turn-key systems integration and automation solutions for businesses in a wide variety of industries. Our superior electrical solutions offer unmatched reliability, quality, and craftsmanship. A company with strong values, superior customer service, and quality solutions, Daedalus has earned respect from customers both locally and throughout the U.S.  We are committed to providing industrial automation systems that satisfy our customers' needs.
Potential employment opportunities exist for:
Quality Control Technicians

Qualifications and Major Responsibilities: 
A High School Education, GED or equivalent technical training with relevant work experience is required.

Must be able to interpret electrical schematics and bills of materials.

Works closely with the project team to inspect panels in preparation for shipment. 

Must be detailed oriented with excellent record keeping skills.

Must have working knowledge of QC inspection tools and practices.

Follow all electrical standards as provided by Daedalus Industrial, including NEMA, UL, etc. 
·         
An Equal Opportunity Employer
Click on a link below to apply for this position: