INDEVCO Plastics - Quality Assurance Tech
Post-Hire Training
Recruitment #10-649-01
| | |
| --- | --- |
| Company | INDEVCO Plastics |
| Date Opened | 5/16/2022 11:00:00 AM |
| Filing Deadline | 7/15/2022 11:59:00 PM |
| Location | Orangeburg, SC |
Introduction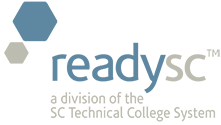 is assisting with the recruitment and training for
INDEVCO Plastics is part of INDEVCO North America, a global leader in flexible packaging solutions, as well as coating and laminations for paper and paperboard products. You may see our products in industrial applications including petrochemical packaging, on the shelf of your favorite grocery stores, or even in the home & garden section of your local home improvement store.
Potential Employment Opportunities Exist for:
Job Summary:  The Quality Assurance Technician will be responsible for randomly selecting and analyzing data from production and supplier samples. Communicating analysis to appropriate personnel and maintaining the Quality System for compliance. Involved in daily and/or monthly Safety audits of equipment and personnel.
Duties include but are not limited to:
Basic understanding of computers and lab equipment. 
Responsible to initiates and implement systems to improve "Quality System".
Must be able to work efficiently and seamlessly with other divisions within Indevco Group to drive improvements. 
Continuously improve the process as an individual and as team member.
Ensure all environmental standards and requirements are met 
Responsible for ensuring that the day-to-day operation of the machine is consistence with the policies and procedures which make up of Quality System. 
Ensure that you are working safely and following all environmental procedures and that your workers are doing the same.
Specific duties:
Performs inspections per Quality Procedure. 
Keeps area clean and organized.
Completes all required tracking forms (Inspections and Checklists)
Set the example of safe operation by following established safety guidelines and holds self and others accountable. 
Initiates and supports improvement initiatives.
Other duties as instructed by General Manager and/or Production Manager.
Familiar with all lab equipment and understanding the data associated with the testing.
Keep the area safe. 
Basic lab equipment.
Understanding quality data/quality systems.
Reading, writing, and arithmetic.
Know and understand how to read a tape measure.
Customer Focus-Dedicated to meeting the experience and requirements of internal and external customers uses first-hand information for improvement activities.
Direct Others-Establishes clear directions; lays out work in a well-planned and organized manner; maintains tow-way dialogue with peers on work and results; clearly communicates.
Functional / Technical Skills- Has the functional and technical knowledge and skills to do the job at a high level of accomplishment.
Problem Solving-Uses logic and methods to solve difficult problems with effective solutions; looks beyond the obvious and does not stop at the first answer.
Learning on the Fly- Learn quickly when facing new problems; a relentless and versatile learner; open to change; analyzes both success and failure for clues to improvement; experiences and will try anything to find solutions; enjoys the challenge of unfamiliar tasks; quickly grasps the essence and the underlying structure of anything.  
To Apply click HERE, or go to:
You will be taken to another site to view this and other opportunities.
Additional Information-
Employees are offered a very competitive benefits package including life, medical, dental coverage, and 401(K) matching plan, paid vacation is also part of the overall comprehensive benefits package offered. 
INDEVCO North America is an equal opportunity employer. We celebrate diversity and are committed to creating an inclusive environment for all employees