Wednesday, November 29, 2023
Ingram Micro Inc. - INVENTORY CONTROL SPECIALIST
Post-Hire Training
Recruitment #10-679-02
| | |
| --- | --- |
| Company | Ingram Micro Inc. |
| Date Opened | 10/24/2023 3:00:00 PM |
| Filing Deadline | 11/21/2023 11:59:00 PM |
| Location | Spartanburg, SC |
Introduction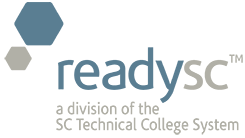 In cooperation with
Spartanburg Community College
is assisting with the recruitment and training for
Ingram Micro Inc.
Ingram Micro Inc. is locating a new facility in Spartanburg County.  Ingram Micro Inc. is a leading provider of global technology and supply chain services.  We are seeking qualified candidates for the start-up of our new state of the art regional fulfillment center in Moore.
Potential employment opportunities exist for:
INVENTORY CONTROL SPECIALIST
Basic responsibilities include cycle counting and completing variant sku research along with RCA (root cause analysis) and communicating research results to Inventory Control and Leadership Teams.
Specialized responsibilities include, C-Hold research, Q-Hold management, RTS processing, high dollar sku management, email action items, CDR processing, external audit management, adjustment confirmation processing, diff. report processing, CFS customer inventory management, daily inventory numbers reporting and special projects.
What you bring to the role:
Ability to operate Powered Industrial Equipment

Previous experience with cycle counting and sku research preferred

Experience with SAP preferred

Strong communication skills, both written and verbal

Ability to analyze and solve problems

Ability to multitask

Willingness to challenge the process and be creative

Experience with MS Excel, Word, Access and Outlook, or desire to learn

Must be able to lift up to 50 pounds as needed
Two-year college degree or equivalent experience and minimum 3 years' experience in functional area OR High School Diploma or equivalent and 5 years functional experience, preferably at a senior level. Has substantial understanding of the job and applies knowledge and skills to complete a wide range of tasks.
*This is not a complete listing of the job duties. It's a representation of the things you will be doing, and you may not perform all of these duties.
Shift hours:  7:00am or 12:00pm
Starting wage or wage range:  $ 18.50 per hour
Ingram Micro so proud to earn Great Place to Work Certification™ for 2022-2023 in the United States. At Ingram Micro, we strive to build a fun and engaging culture where everyone feels welcome, valued, and successful. This recognition is a true testament to our industry-leading talent – our people – who continue to go above and beyond every day not only for our customers and partners, but for each other.
You will be taken to another site to submit your application.
       You will be taken to another site to submit your application.
Computer access available at Spartanburg SC Works office – 220 East Kennedy St., Spartanburg, SC 29302 
or your nearest SC Works office 
Office Hours: 8:30 a.m. – 5:00 p.m. 
An Equal Opportunity Employer