Wednesday, November 29, 2023
Ingram Micro Inc. - PICKER/PACKER
Post-Hire Training
Recruitment #10-679-08
| | |
| --- | --- |
| Company | Ingram Micro Inc. |
| Date Opened | 10/24/2023 3:00:00 PM |
| Filing Deadline | 11/21/2023 11:59:00 PM |
| Location | Spartanburg, SC |
Introduction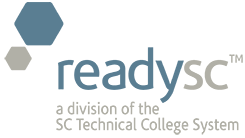 In cooperation with
Spartanburg Community College
is assisting with the recruitment and training for
Ingram Micro Inc.
Ingram Micro Inc. is locating a new facility in Spartanburg County.  Ingram Micro Inc. is a leading provider of global technology and supply chain services.  We are seeking qualified candidates for the start-up of our new state of the art regional fulfillment center in Moore.
Potential employment opportunities exist for:
PICKER/PACKER 
Responsible for the handling, moving, loading and unloading of materials by hand or by using a variety of material handling equipment including the use of automated technology systems.
Opens and seals crates, boxes, cartons, and other containers.
Collects, sorts, stores and distributes materials. Process orders from requisitions and dispense stock items.
May assist in inventory of stock, including stock rotation.
Responsible for the shipping, receiving and processing of freight according to company policies and procedures.
Ensures the orderly stocking and/or timely delivery of merchandise.
Maintains and updates the purchase order system as shipments are received, cancelled, or back ordered.
Processes inventory paperwork.
Updates management on all inventory issues on a regular and as-needed basis.
May participate in activities including kit and bundle breakdown and component sorting.
What you bring to the role:
Established and productive individual contributor. Works under moderate supervision. Problems faced are typically routine, but may at times require interpretation or deviation from standard procedures. Makes minor adjustments to working methods. Communicates information that requires explanation or interpretation. Provides administrative or technical support at an intermediate level. Still gaining or have attained full proficiency in their specific area of discipline. Works on assignments that are semi-routine in nature but recognizes the need for occasional deviation from accepted practice. Works under moderate supervision. May seek the advice of senior personnel in the functional area. Normally follows established procedures on routine work, requires instructions only on new assignments.
High School Diploma or equivalent, 2 year degree preferred. 3 years of general experience or 2 years functional experience. Applies acquired job skills and company policies and procedures to complete assigned tasks.
*This is not a complete listing of the job duties. It's a representation of the things you will be doing, and you may not perform all of these duties.
Shift hours:  12:00pm
Starting wage or wage range:  $ 17.50 per hour
Ingram Micro so proud to earn Great Place to Work Certification™ for 2022-2023 in the United States. At Ingram Micro, we strive to build a fun and engaging culture where everyone feels welcome, valued, and successful. This recognition is a true testament to our industry-leading talent – our people – who continue to go above and beyond every day not only for our customers and partners, but for each other.
You will be taken to another site to submit your application.
Computer access available at Spartanburg SC Works office – 220 East Kennedy St., Spartanburg, SC 29302 
or your nearest SC Works office 
Office Hours: 8:30 a.m. – 5:00 p.m. 
An Equal Opportunity Employer