Wednesday, November 29, 2023
Ingram Micro Inc. - OPERATIONS SUPERVISOR (1st or 2nd SHIFT)
Post-Hire Training
Recruitment #10-679-12
| | |
| --- | --- |
| Company | Ingram Micro Inc. |
| Date Opened | 10/24/2023 3:00:00 PM |
| Filing Deadline | 12/31/2023 11:59:00 PM |
| Location | Spartanburg, SC |
Introduction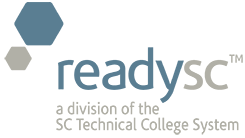 In cooperation with
Spartanburg Community College
is assisting with the recruitment and training for
Ingram Micro Inc.
Ingram Micro Inc. is locating a new facility in Spartanburg County.  Ingram Micro Inc. is a leading provider of global technology and supply chain services.  We are seeking qualified candidates for the start-up of our new state of the art regional fulfillment center in Moore.
Potential employment opportunities exist for:
OPERATIONS SUPERVISOR (1st or 2nd SHIFT)
Administers and operates the organization's warehouses, including processing, packaging and storage of supplies, materials and equipment.
Accounts for all materials and supplies; audits goods received into warehouse.
Oversees receipt, storage and shipment of materials, and related reporting in accordance with established procedures.
Prepares and coordinates schedules for shipping and receiving materials to control the flow of goods and regulate warehouse space.
Ensures the effectiveness of operating procedures, space utilization, and maintenance and protection of facilities and equipment.
What you bring to the role:
Supervises support level employees.
Sets day-to-day operational objectives for the team.
Problems faced may be difficult but typically are not complex.
Ensures policies, practices and procedures are understood and followed by direct reports and stakeholders.
Receives predetermined work assignments that are subject to moderate level of control and review.
Supervises support level associates (clerks, production associates, technicians) in an organization characterized by high transactions or processes.
Sets day-to-day operational objectives for the team to ensure task completion.
Assignments are largely established in accordance with schedules and deliverables.
Contributes to the development of processes and procedures and ensure that employees operate within these guidelines.
Can make exceptions to some but not all processes and procedures.
Thorough knowledge of department processes.
Point person to resolve issues elevated by support personnel.
High School Diploma or equivalent experience required. Four year college degree not required but strongly preferred.
Minimum 5 years functional experience including a minimum of 3 years specific experience and 1 year of leadership experience.
*This is not a complete listing of the job duties. It's a representation of the things you will be doing, and you may not perform all of these duties.
Shift hours: TBD
Starting wage or wage range: TBD
Ingram Micro so proud to earn Great Place to Work Certification™ for 2022-2023 in the United States. At Ingram Micro, we strive to build a fun and engaging culture where everyone feels welcome, valued, and successful. This recognition is a true testament to our industry-leading talent – our people – who continue to go above and beyond every day not only for our customers and partners, but for each other.
You will be taken to another site to submit your application.
Computer access available at Spartanburg SC Works office – 220 East Kennedy St., Spartanburg, SC 29302 
or your nearest SC Works office 
Office Hours: 8:30 a.m. – 5:00 p.m. 
An Equal Opportunity Employer