Charles River - Production Tech 1
Post-Hire Training
Recruitment #10-680-01
| | |
| --- | --- |
| Company | Charles River Laboratories |
| Date Opened | 5/17/2022 2:00:00 PM |
| Filing Deadline | 6/30/2022 11:59:00 PM |
| Location | Charleston, SC |
Introduction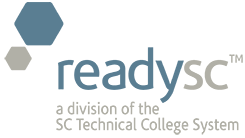 In cooperation with
Trident Technical College
is assisting with the recruitment and training for
For 70 years, Charles River employees have worked together to assist in the discovery, development and safe manufacture of new drug therapies. When you join our family, you will have a significant impact on the health and well-being of people across the globe. Whether your background is in life sciences, finance, IT, sales or another area, your skills will play an important role in the work we perform. In return, we'll help you build a career that you can feel passionate about. 
Potential employment opportunities exist for:
Production Tech 1
1st and 2nd Shift Available
Starts $19.25/hr plus a 10% shift differential
Responsibilities: 
Assist with seasonal crude lysate production. Perform all PTS production related activities with general supervision including:

Stopper preparation
Glassware preparation
Cleaning and preparation of clean room
Sterile fill operations
Capping and crimping of final products using automated and manual equipment

Responsible for labeling of licensed and non-licensed products, final product inspection, preparation and finishing of accessory products, and general environmental upkeep.
Responsible for proficiency in all SOPs including documentation as required by company policy, cGMP and FDA.
Perform general housekeeping and adhere to safety procedures.
Perform other related duties as assigned.
Education/Skills Required/Sought:      
High school diploma or General Education Degree (G.E.D.)
Zero to twelve months related experience in and/or training a GMP manufacturing environment.
An equivalent combination of education and experience may be accepted as a satisfactory substitute for the specific education and experience listed above.
Completion of ManuFirst SC certification may be accepted as a satisfactory substitute for experience as listed above.
Experience/Education Preferred/Sought:      
College degree (Bachelors or Associates) in Science preferred
Relevant work experience:

Pharmaceutical
Aseptic
Medical Device Class 100
1000 Cleanroom
Manufacturing
Production
Cleaning Familiar with SOP's and controlled documents

Experience in a cGMP, EAP, or FDA regulated environment
Knowledge of GLP's
Strong attention to detail regarding accuracy of documentation
Familiar with calipers, scales, measures, weights
Ability to operate and troubleshoot manufacturing equipment



IMPORTANT DI

S

CLAIMER NOTICE
The job duties, elements, responsibilities, skills, functions, experience, educational factors, and the requirements and conditions listed in this job description are representative only and are not exhaustive of the tasks that an employee may be required to perform. The Company reserves the right to revise this job description at any time and to require employees to perform other tasks as circumstances or conditions of its business, competitive considerations, or the work environment change.
If you wish to apply, but do not have access to a computer, please visit a SC Works Center to complete your application. Please bring a copy of your resume and any other information you may need to complete your application. To locate your nearest center, go to: https://www.scworks.org
***An Equal Opportunity Employer M/F/H/V***